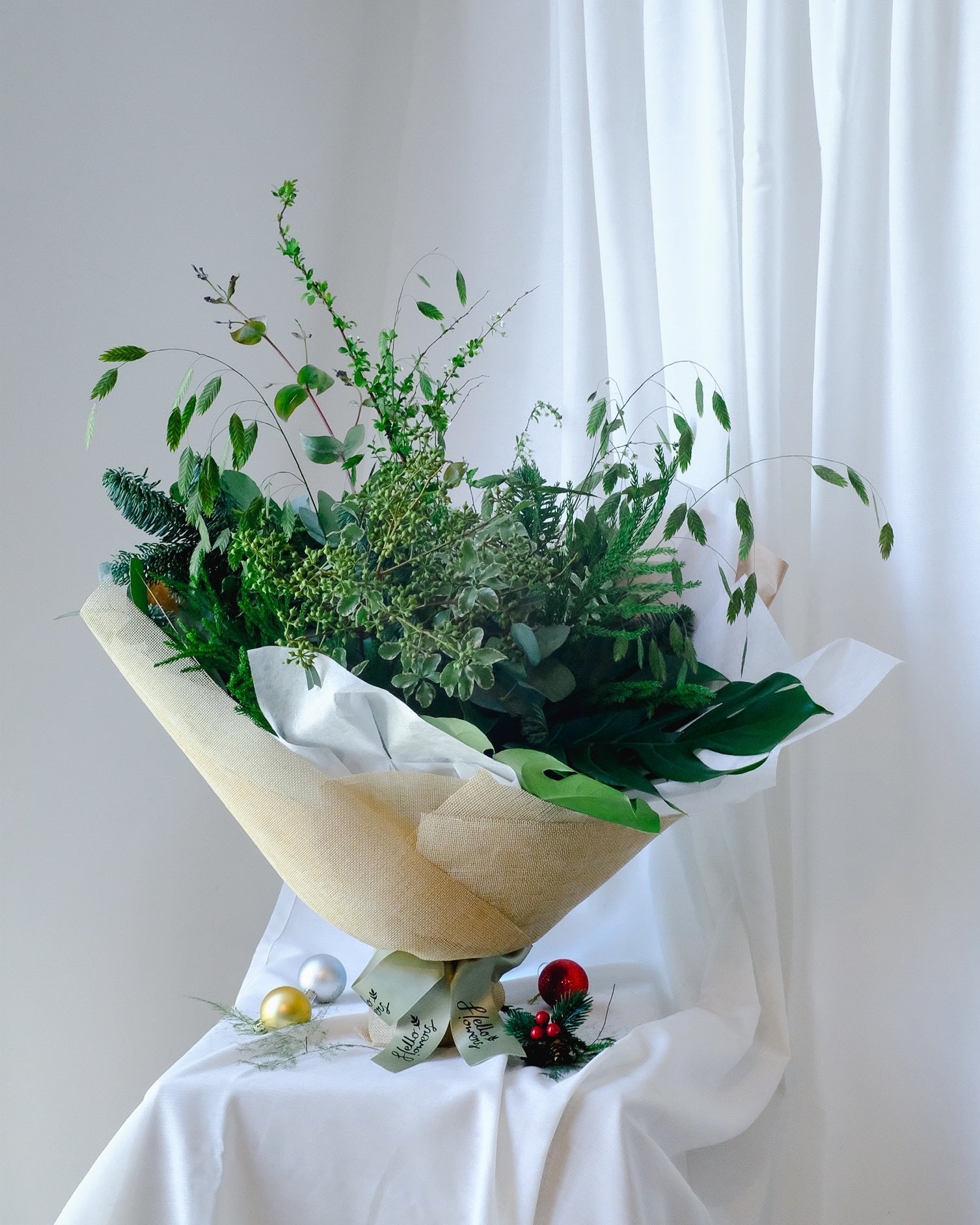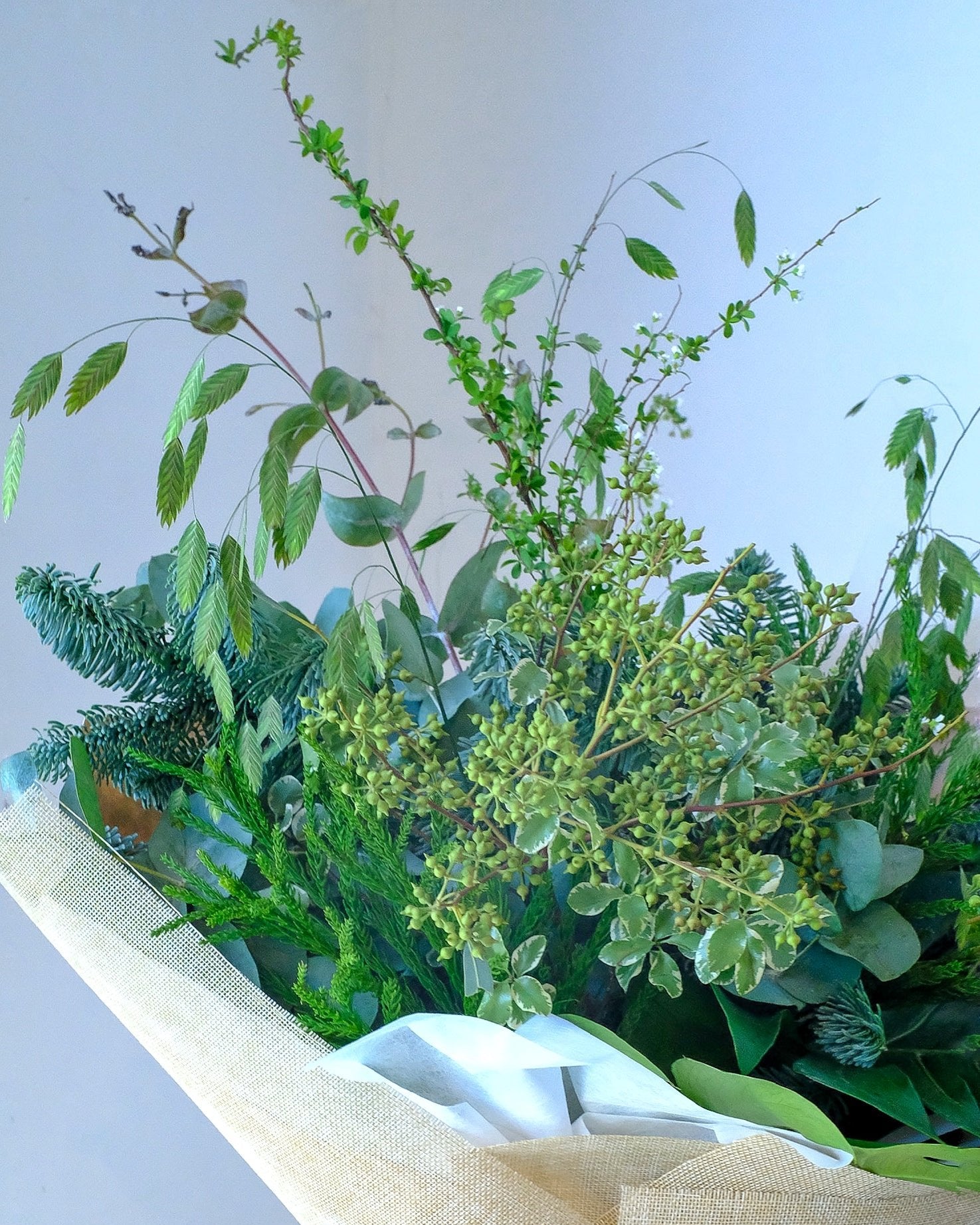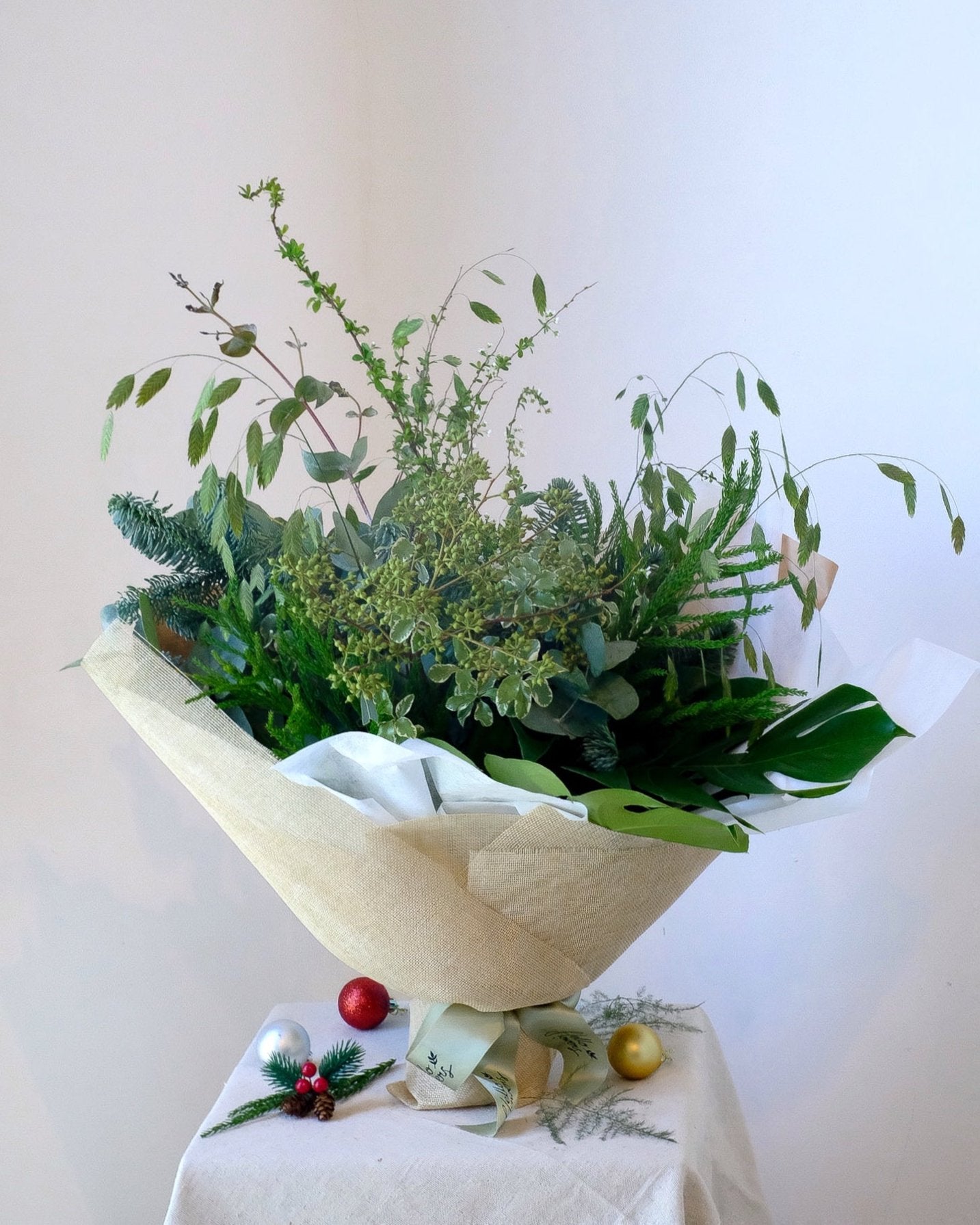 Christmas 23 // Christmas Evergreen - Greens Botanical Bouquet
Introducing our Christmas Evergreen - a breathtaking Christmas greens bouquet that brings the natural beauty of the holiday season into your home. Christmas Evergreen is our special Christmas spin off from our favourite Tropical Tarzan's - Botanical Bouquet.
This exquisite arrangement features a curated selection of premium greens, including the illustrious nobilis fir, charming pitto with two-tone leaves, delicate spirea, graceful siegras, and the silvery cinerea. Accented with the unique textures of monstera leaves, eucalyptus pods, and the classic charm of conifer, this bouquet is a true celebration of nature's splendor.
Each element in this ensemble has been carefully chosen to create a harmonious blend of colors, shapes, and textures, evoking the serene atmosphere of a winter forest. Whether adorning your holiday table or gifting to a nature lover, our Christmas Evergreen exudes timeless elegance and festive cheer.
Bring the magic of the season into your space with this exceptional collection of Christmas greens. Embrace the beauty of nature in its most enchanting form!
Fine Print: To ensure that your loved ones get the finest quality flowers, actual product may differ from pictures depending on the availability of flowers that day. However, please be assured that only the best bouquets are able to get out of our studio. (:
Size of the Arrangement: ~57cm (H) x 60cm (L)
In light of the Israel-Hamas Conflict, we will be donating 5% of our Christmas Collection Proceeds to Red Cross. Support our cause by purchasing from our Christmas Collection!
Our prices are inclusive of FREE standard delivery!
Earliest Delivery Timing (SGT)
Mon-Sat
Order by 7.30am, for delivery between 10am-2pm (same day).
Order by 12.20pm, for delivery between 2-6pm (same day)
Order by 3pm, for delivery between 6-10pm (same day)
Sundays
Order by 7.30am, for delivery between 11-3pm (same day)
***No night deliveries on public holidays!***