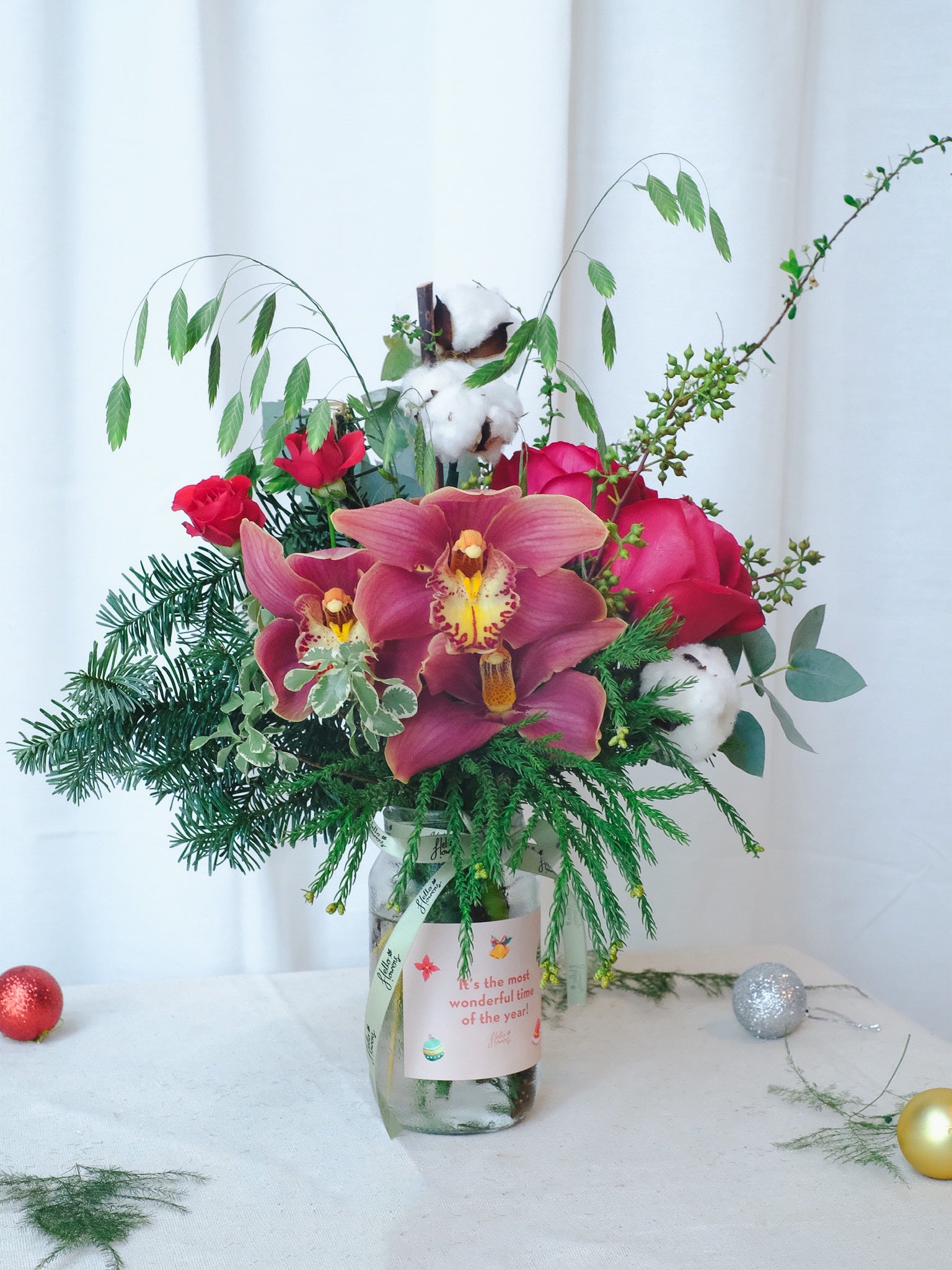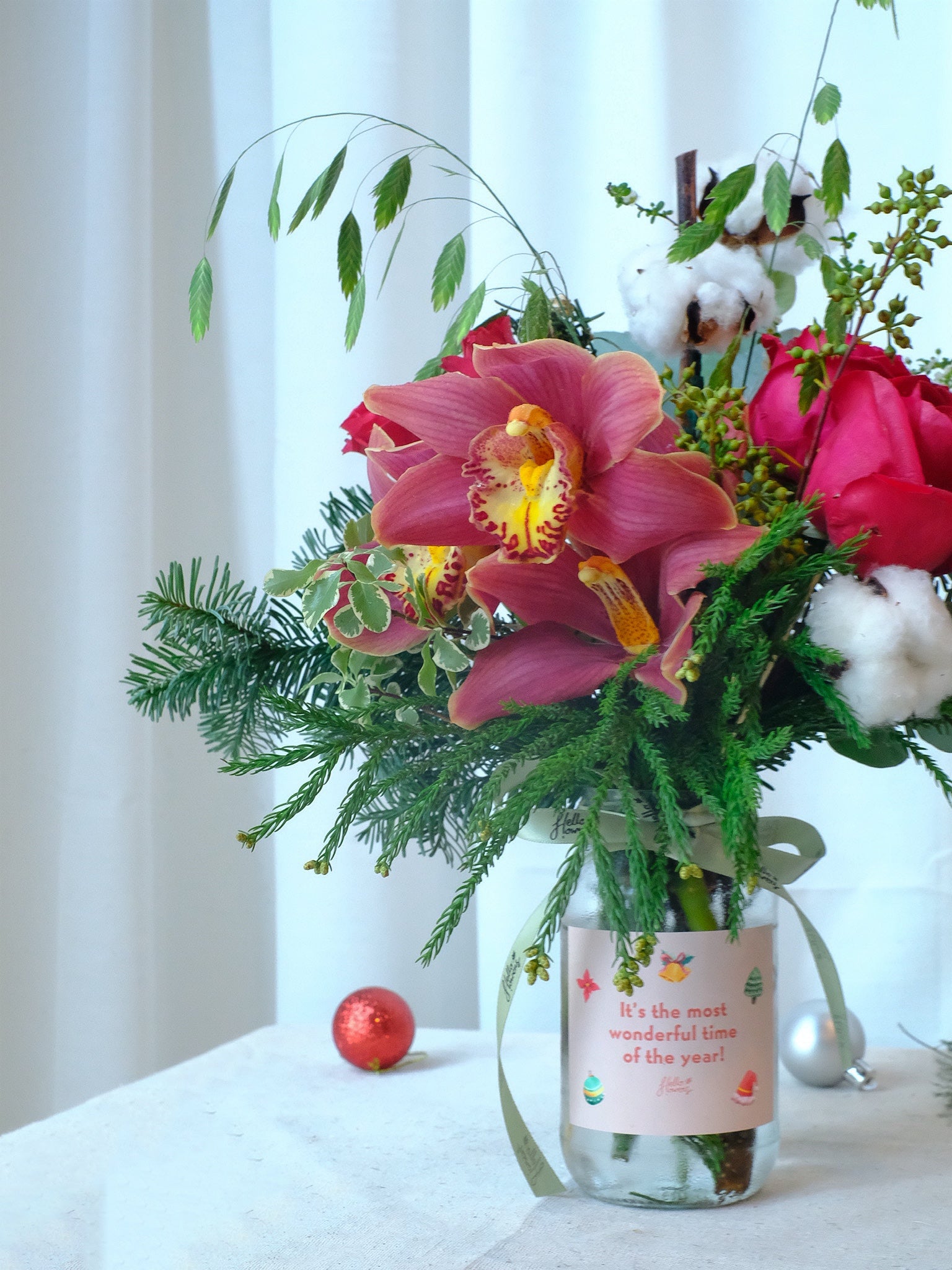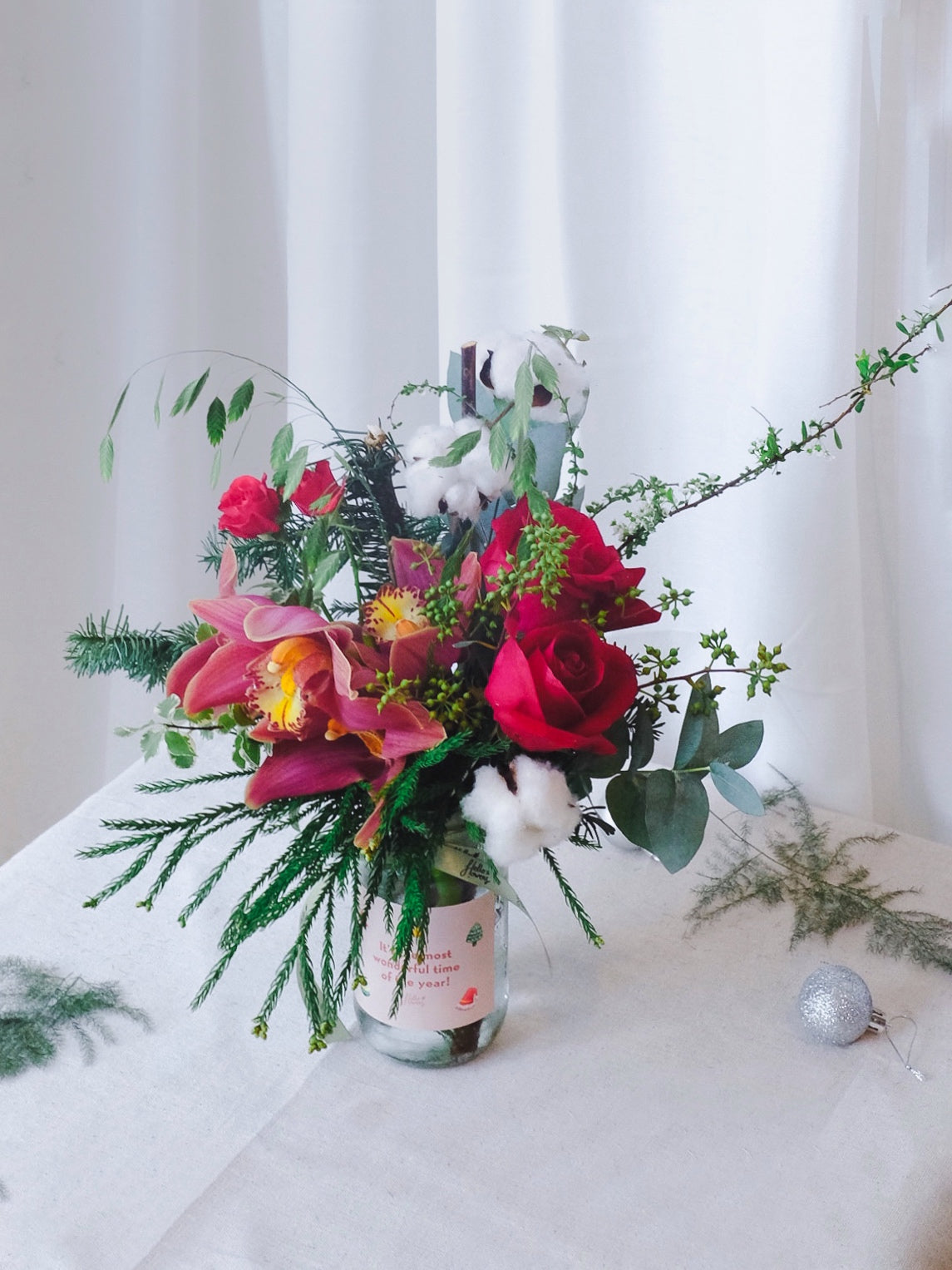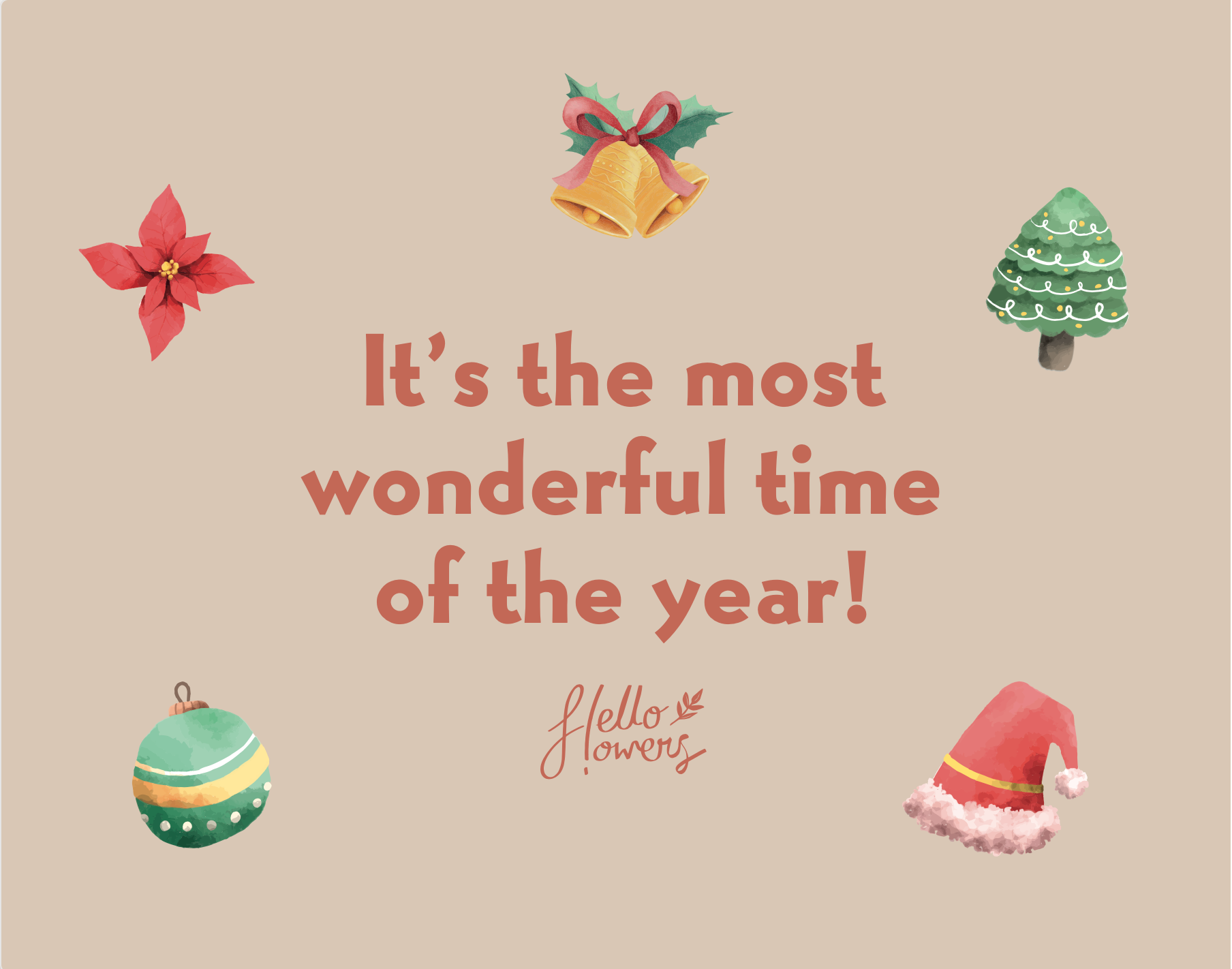 Christmas 23 // Nutcracker - Red Daily Flowers in a Jar!
Merry Christmas!! 
Introducing Nutcracker – our merry red daily flower jar that brings a touch of Christmas magic to any day of the year! Packed with vibrant red blooms that dance with festive cheer, this arrangement is sure to light up your space. With a hint of red flair, it's perfect for adding a jolly pop to your home or gifting to someone special. Spread the love and let Nutcracker brighten up your moments, day in and day out!
This special Daily Flowers in a Jar arrangement includes warm red roses and spray roses, festive red cymbidium, snow-like dried cotton flower, whimsical fillers such as spirea and siegras, and christmas-y fillers such as nobilis fir, conifer, eucalyptus and pittosporum.
We also curated stickers with special Christmas well-wishes that adds to the festive cheer, and make good Christmas gifts to friends/loved ones! 
Fine Print: To ensure that your loved ones get the finest quality flowers, actual product may differ from pictures depending on the availability of flowers that day. However, please be assured that only the best bouquets are able to get out of our studio. (:
Size of the arrangement: 40cm x 40cm
In light of the Israel-Hamas Conflict, we will be donating 5% of our Christmas Collection Proceeds to Red Cross. Support our cause by purchasing from our Christmas Collection!
Our prices are inclusive of FREE standard delivery!
Earliest Delivery Timing (SGT)
Mon-Sat
Order by 7.30am, for delivery between 10am-2pm (same day).
Order by 12.20pm, for delivery between 2-6pm (same day)
Order by 3pm, for delivery between 6-10pm (same day)
Sundays
Order by 7.30am, for delivery between 11-3pm (same day)
***No night deliveries on public holidays!***