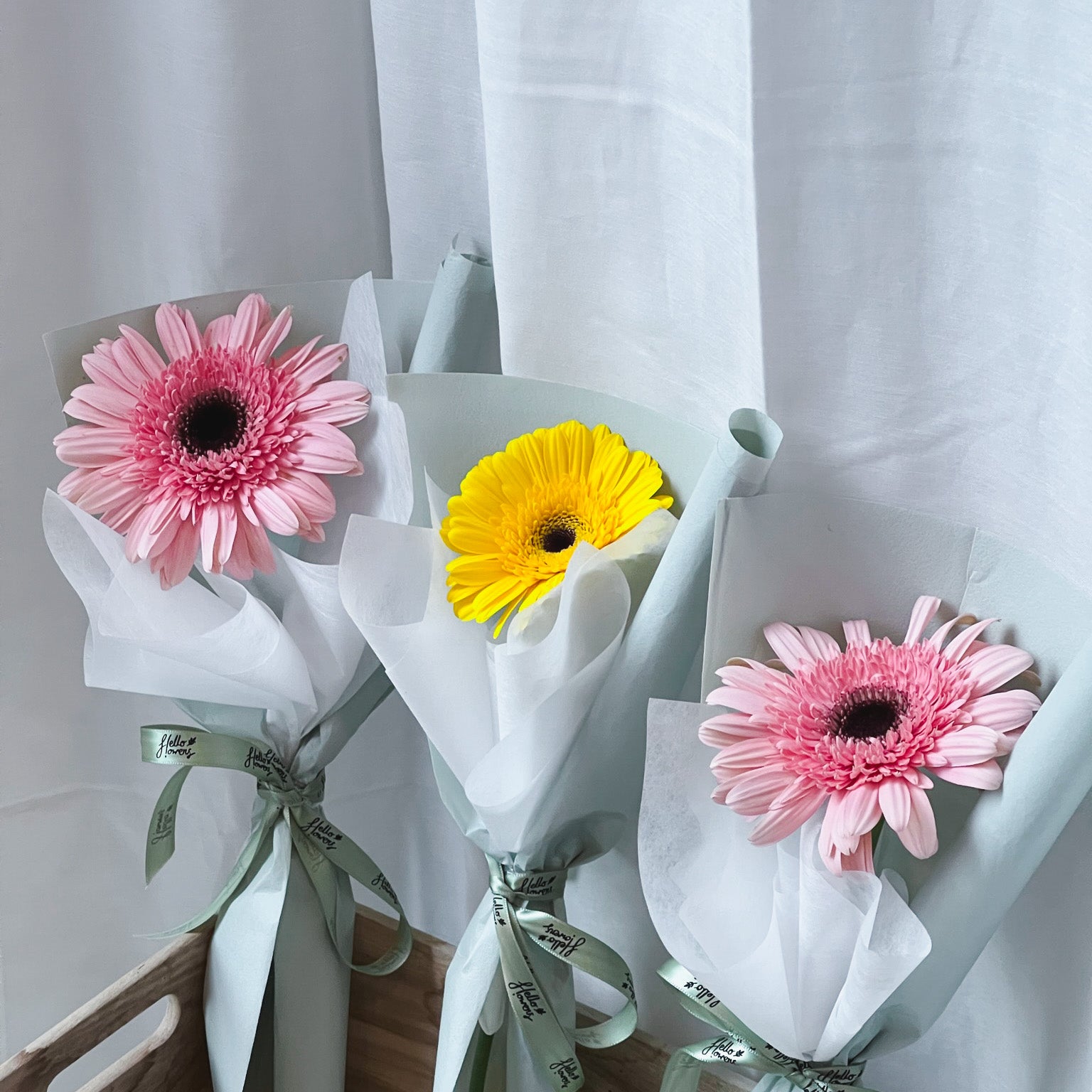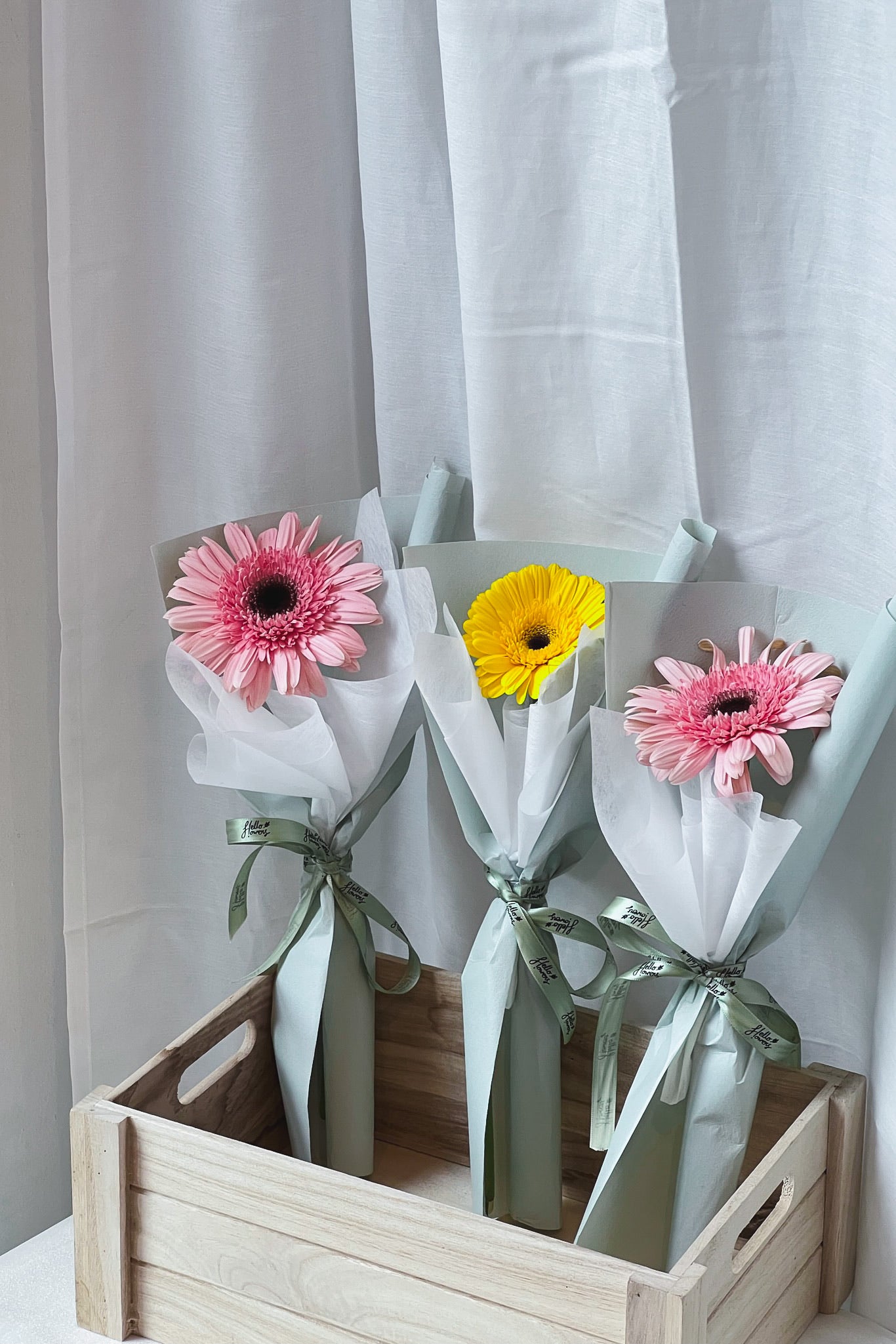 Gemma - Gerbera Mini Bouquet
Introducing Gemma - a single-stalk Gerbera Bouquet that radiates pure charm. Available in your choice of cheerful pink or sunny yellow, each Gerbera is a burst of happiness captured in a single stem.
Gemma embodies simplicity and beauty, making it a perfect gesture of affection for any occasion. Whether to brighten a friend's day or to express your admiration, this bouquet speaks volumes with its vibrant bloom.
Each Gerbera in the Gemma bouquet is carefully selected for its flawless form and vivid color. Whether you choose the playful pink or the sunny yellow, you're gifting a little piece of sunshine.
Celebrate life's special moments or simply make someone's day with Gemma - a single-stalk Gerbera Bouquet that's bound to bring smiles and warmth. Choose your color and let this radiant bloom do the talking.
Fine Print: To ensure that your loved ones get the finest quality flowers, actual product may differ from pictures depending on the availability of flowers that day. However, please be assured that only the best bouquets are able to get out of our studio. (:
~15cm(w) x 38cm(h)
Our prices are inclusive of FREE standard delivery!
Earliest Delivery Timing (SGT)
Mon-Sat
Order by 7.30am, for delivery between 10am-2pm (same day).
Order by 12.20pm, for delivery between 2-6pm (same day)
Order by 3pm, for delivery between 6-10pm (same day)
Sundays
Order by 7.30am, for delivery between 11-3pm (same day)
***No night deliveries on public holidays!***