Our Social Initiatives
As a registered social enterprise in Singapore, we have several regular initiatives such as pro/low bono floral workshops and flower repurposing (wherein we bring post-wedding flowers to a community group). We also make efforts to provide empowerment opportunities for women from challenging backgrounds.
We are constantly on the lookout for new ways and opportunities to reach out to the wider community through Hello Flowers! 
Our Current Social Initiatives
1. Low/Pro-bono Therapeutic Floral Workshops
Recognising the therapeutic effect of flowers and desiring to increase accessibility for all to experience healing, empowerment and restoration through flowers, we hope to bring this love of flowers to multiple different communities through therapeutic floral workshops! Up till today, we have worked with social service agencies and organizations such as SASCO Senior Citizen's Home, NeuGen, Hush Tea Bar, APSN Chaoyang, Rainbow Centre, SADeaf, Be Kind SG and more!
Feel free to get in touch with us if there are any communities which would enjoy a therapeutic floral workshop! We would love to spread the love and joy of flowers!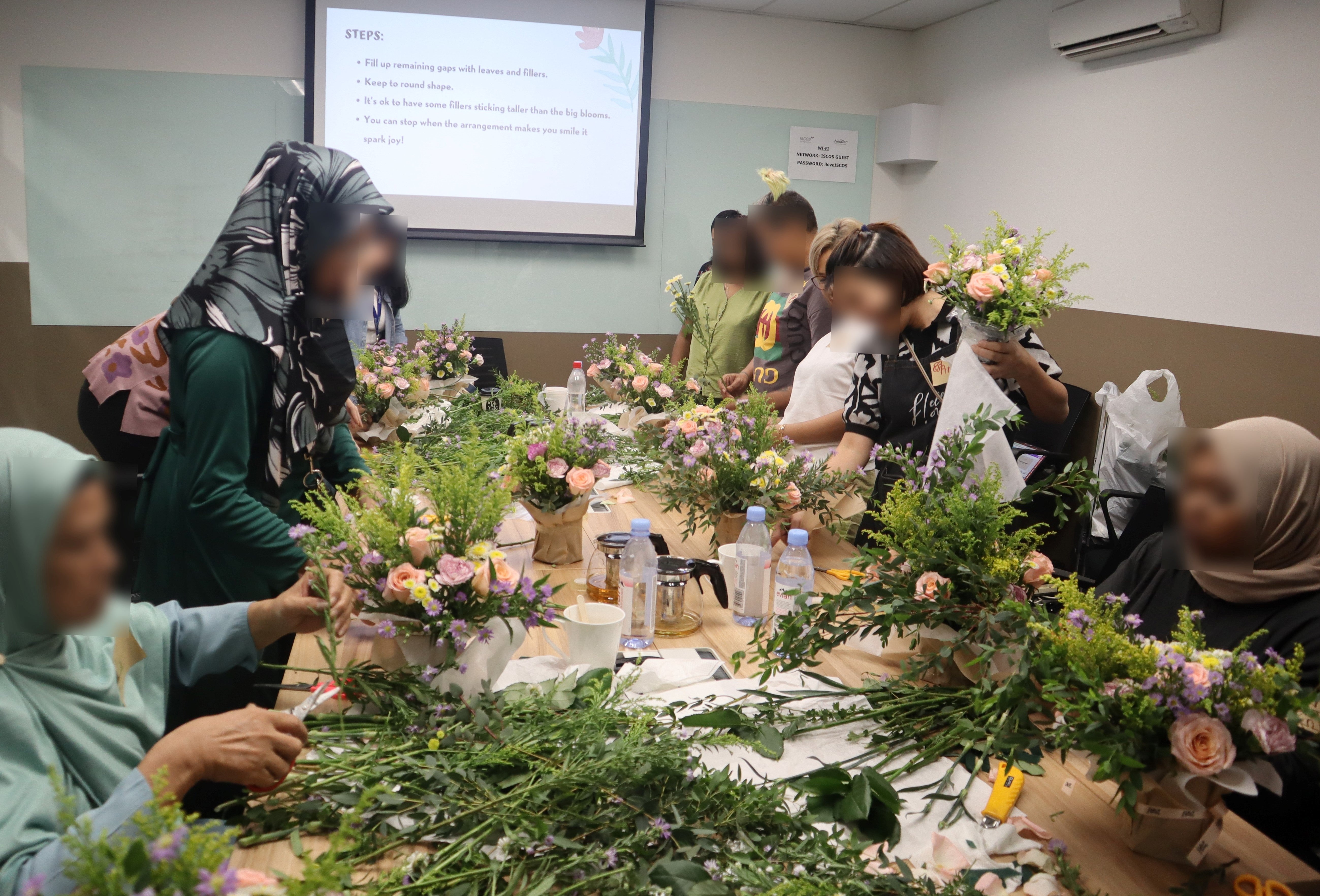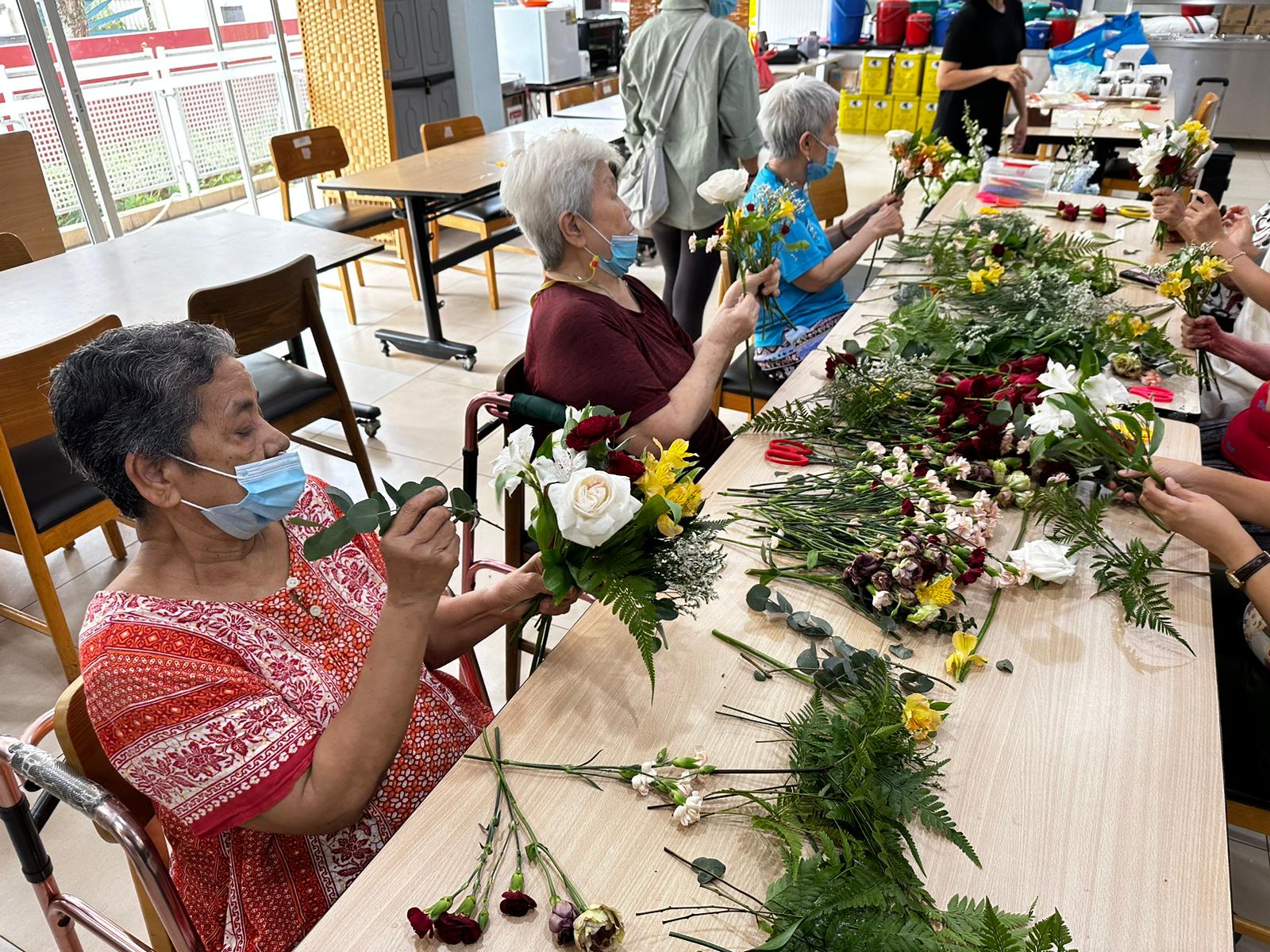 2. Handpicked! Floral Repurposing Initiative
Handpicked! is our flower repurposing initiative where a group of volunteers would bring post-wedding flowers to enjoy together with a community group.
It started when we found it such a pity that many of our fresh flowers get disposed of after they have served their purposes during wedding events. Furthermore, friends and customers of Hello Flowers! have expressed interested in volunteering through floristry! 
This initiative first began in 2020 with the seniors at Ling Kwang Home, and have since been run at other social service agencies such as Sunbeam Place @ Children's Society, Safe Place by Lakeside Family Services, Humanitarian Organisation for Migration Economics (HOME), KampungKakis and SASCO Senior Citizen's Home.
Read our volunteers' reflections here!
Handpicked! Is currently supported by

3. Hello Chinatown! Walk
Hello Chinatown! was first conceptualised by our Social Work interns when Hello Flowers! was situated in Chinatown. Since then, we had ran Chinatown town walks with fellow students/ professionals who are interested in the hidden communities in Chinatown. Even though Hello Flowers! is no longer situated at Chinatown, we still hope to be able to conduct tours to raise awareness of the social issues prevalent in Singapore and Chinatown.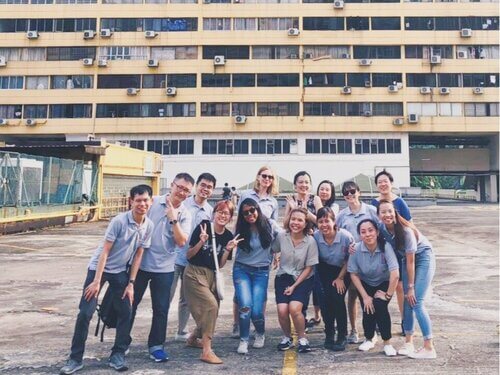 4. Inclusive & Interim Employment/On-the-job training/Internships
To provide inclusive & interim employment, and on-the-job training in floral design for the vulnerable population and those seeking respite while we work with them to increase empowerment and gain financial independence.
Furthermore, we see the value in our young people today and recognise the importance of raising our next generation! Thus, we have onboard students interns the past few years. 
As Hello Flowers! has the unique position as a social enterprise, we have the privilege to collaborate with National University of Singapore (NUS) Social Work to have Social Work students as part of their field placements. Students thus get exposed to the art of floristry, the workings of a social enterprise and social work in the context of a larger community.
Students from other fields, such as Communications and New Media, who had expressed interested in Hello Flowers and our work have also been on board to intern with us! 
5. Giving Back
To give back to social causes through our products, and spreading joy and positivity through our bouquets.
Past Social Initiatives
1. Kins by Hello Flowers!
Kins by Hello Flowers! aims to create spaces where women from all backgrounds, no matter how challenging, can participate meaningfully in society without discrimination and labels. We had worked with social service agencies to equip ladies with crafting and simple entrepreneurial skills to help them earn extra income and support their daily expenses and beyond.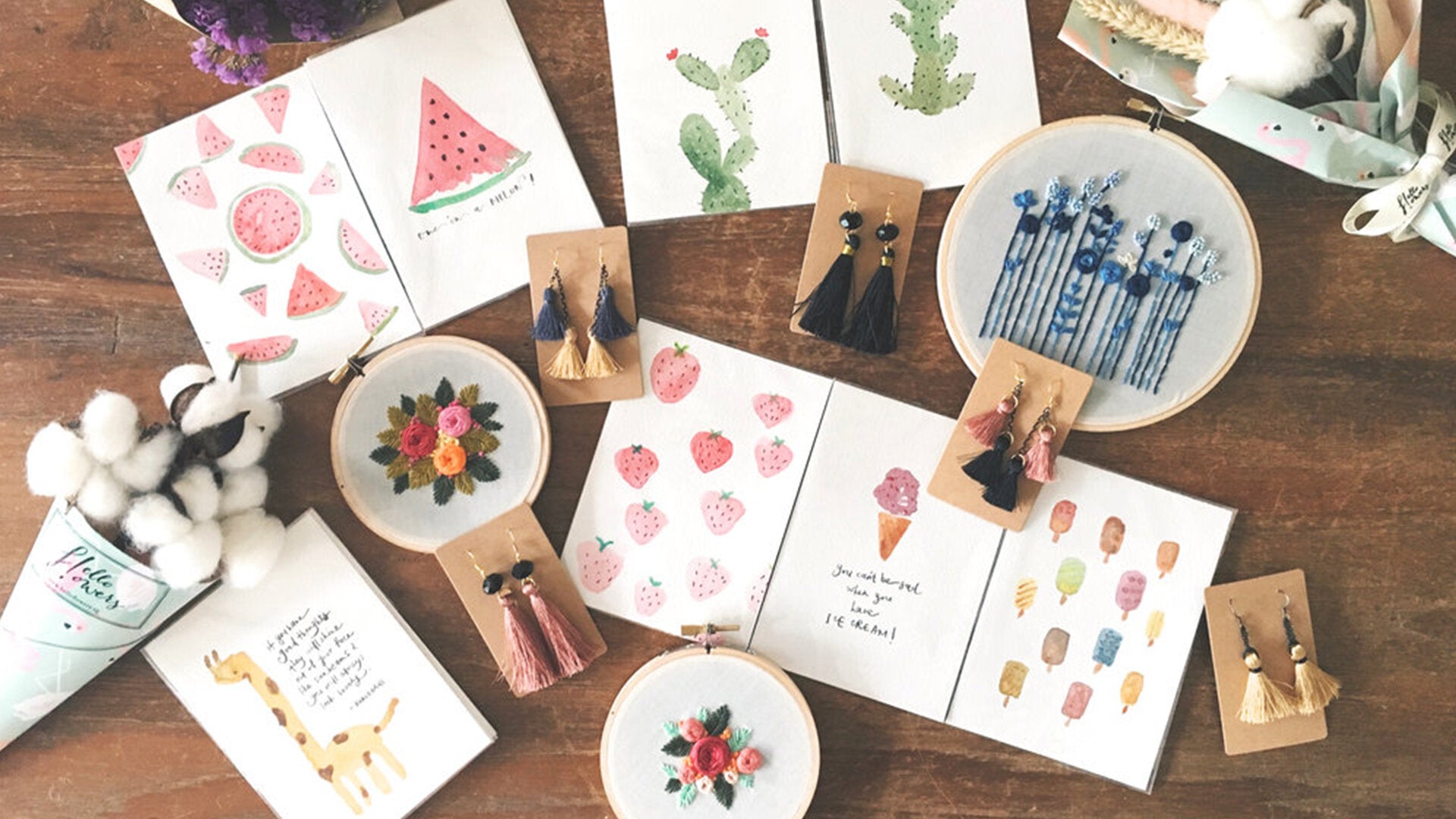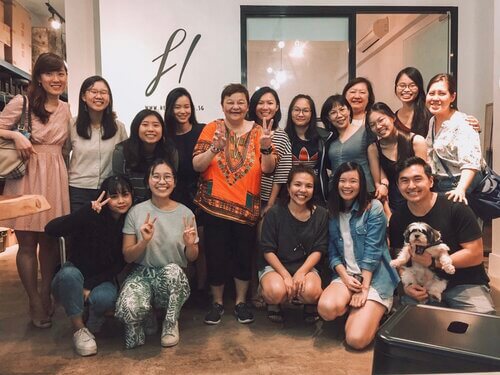 2. Food Distribution - Community Outreach 
Together with volunteers from all walks of life, Hello Flowers had distributed food to the residents residing in the Chinatown/Chin Swee neighbourhood once a month. Through food distribution sessions, we got to build relationships with the residents at Chin Swee, whether they are elderly couples or young families. We believed that Hello Flowers! has been placed in Chin Swee for a purpose and thus, we hoped to build a community where residents care and look out for one another, just like during the old days of a kampung spirit.