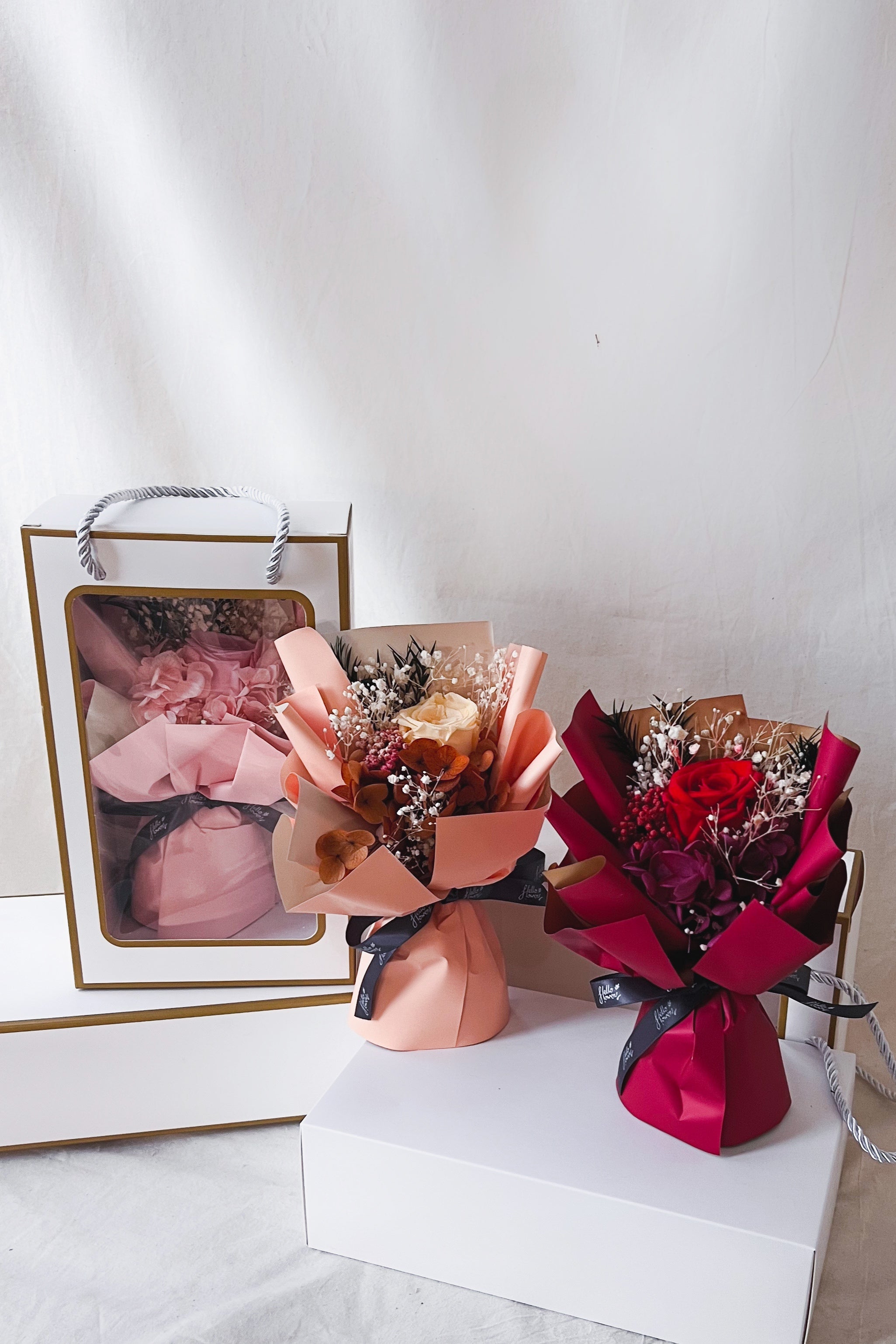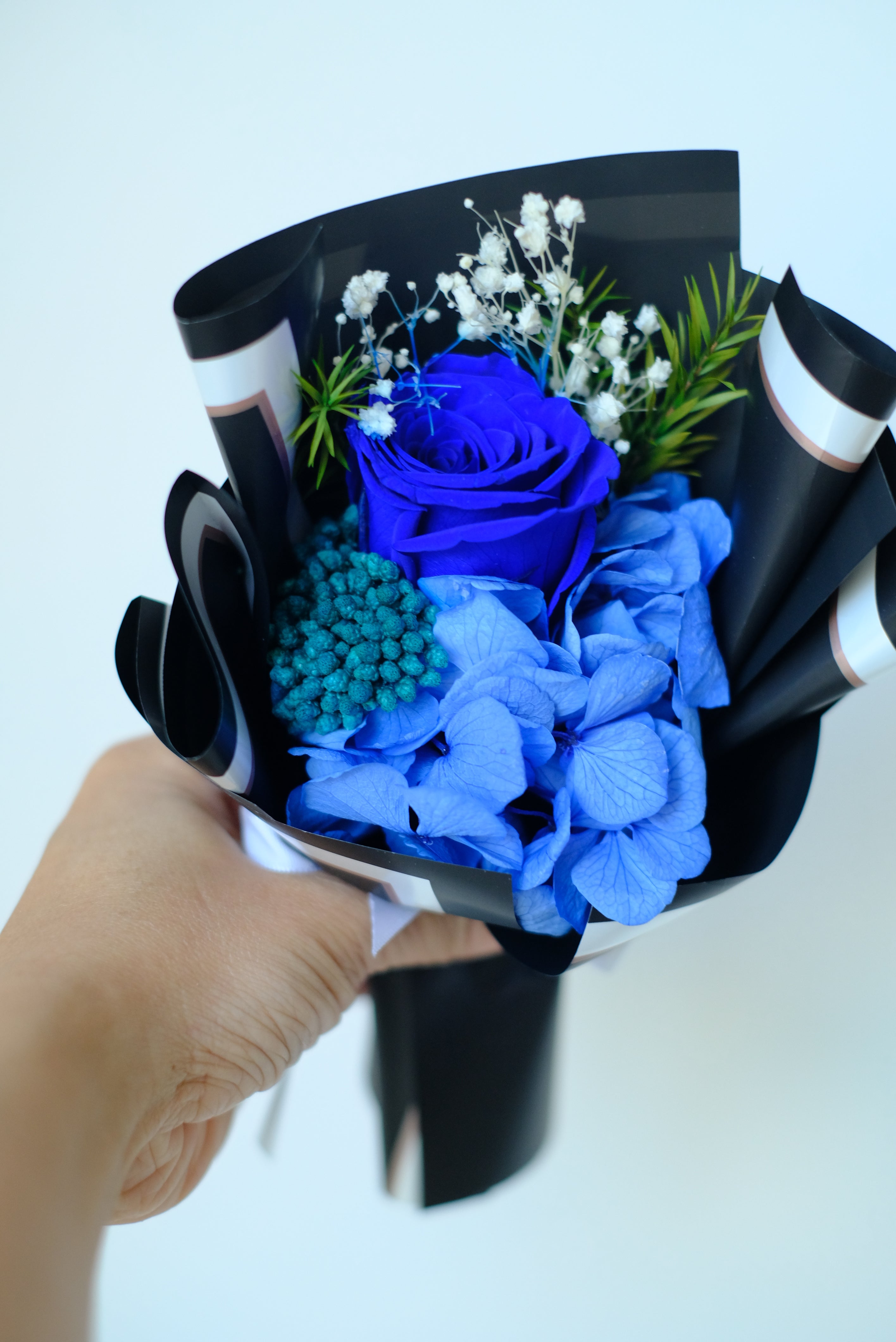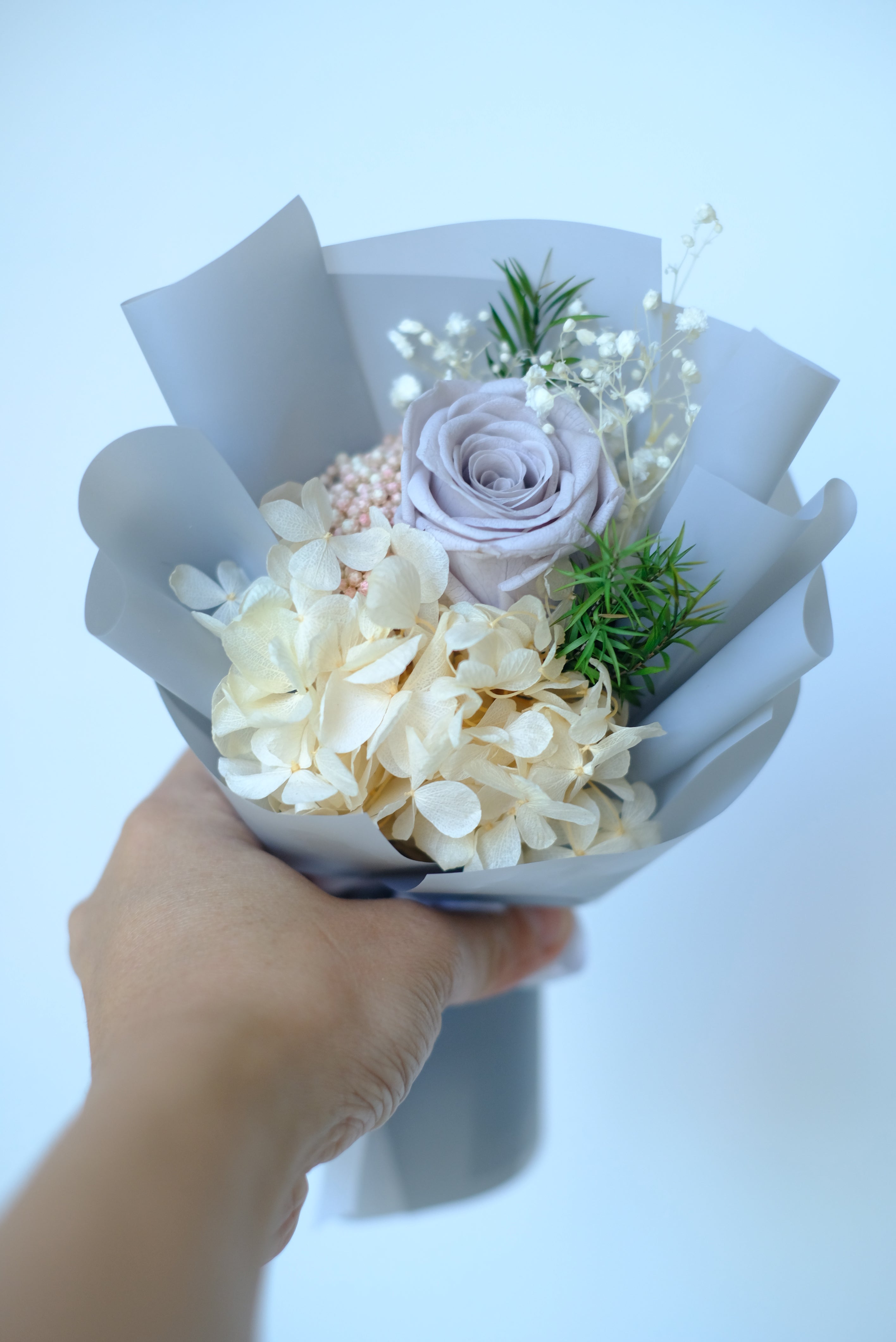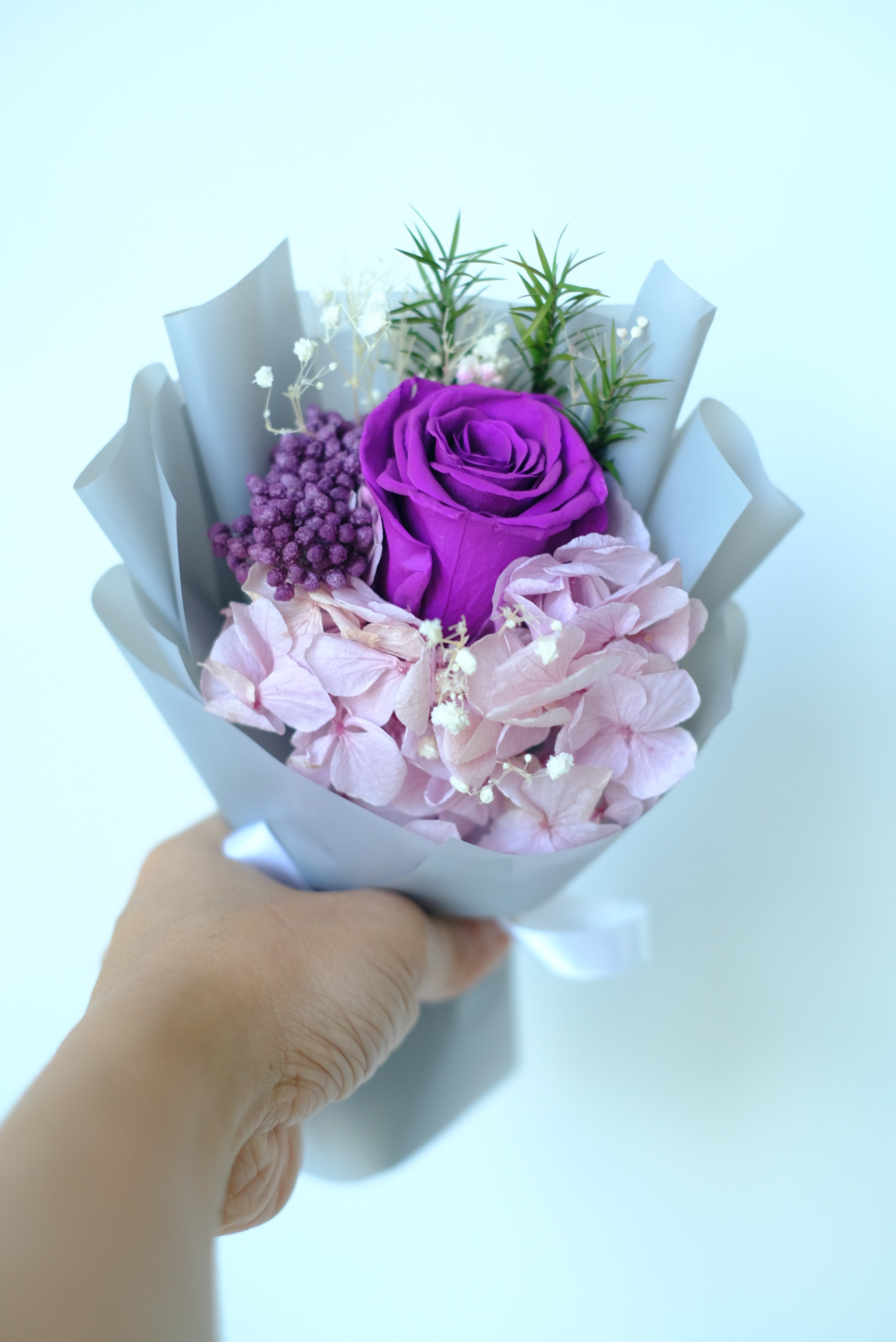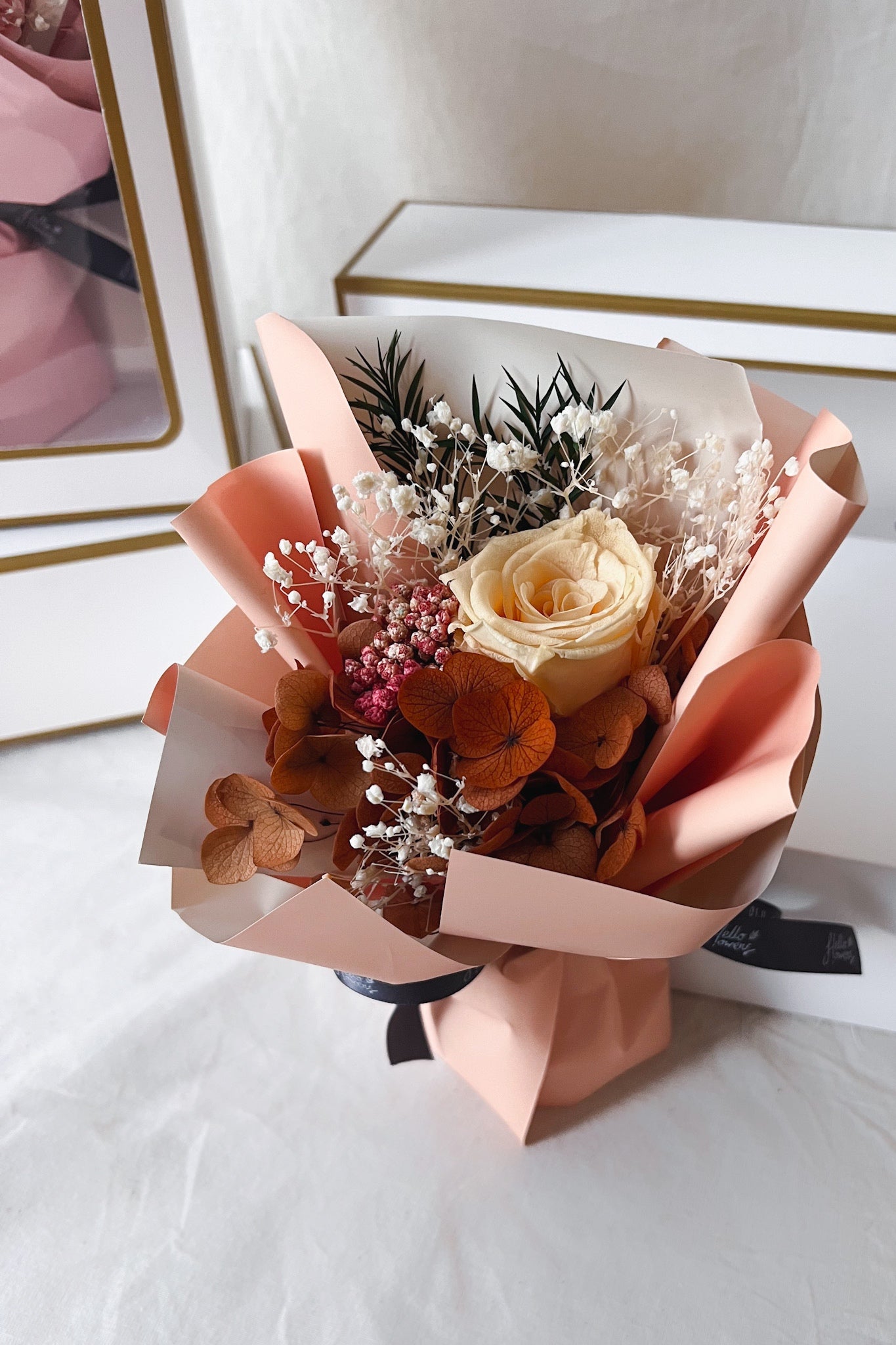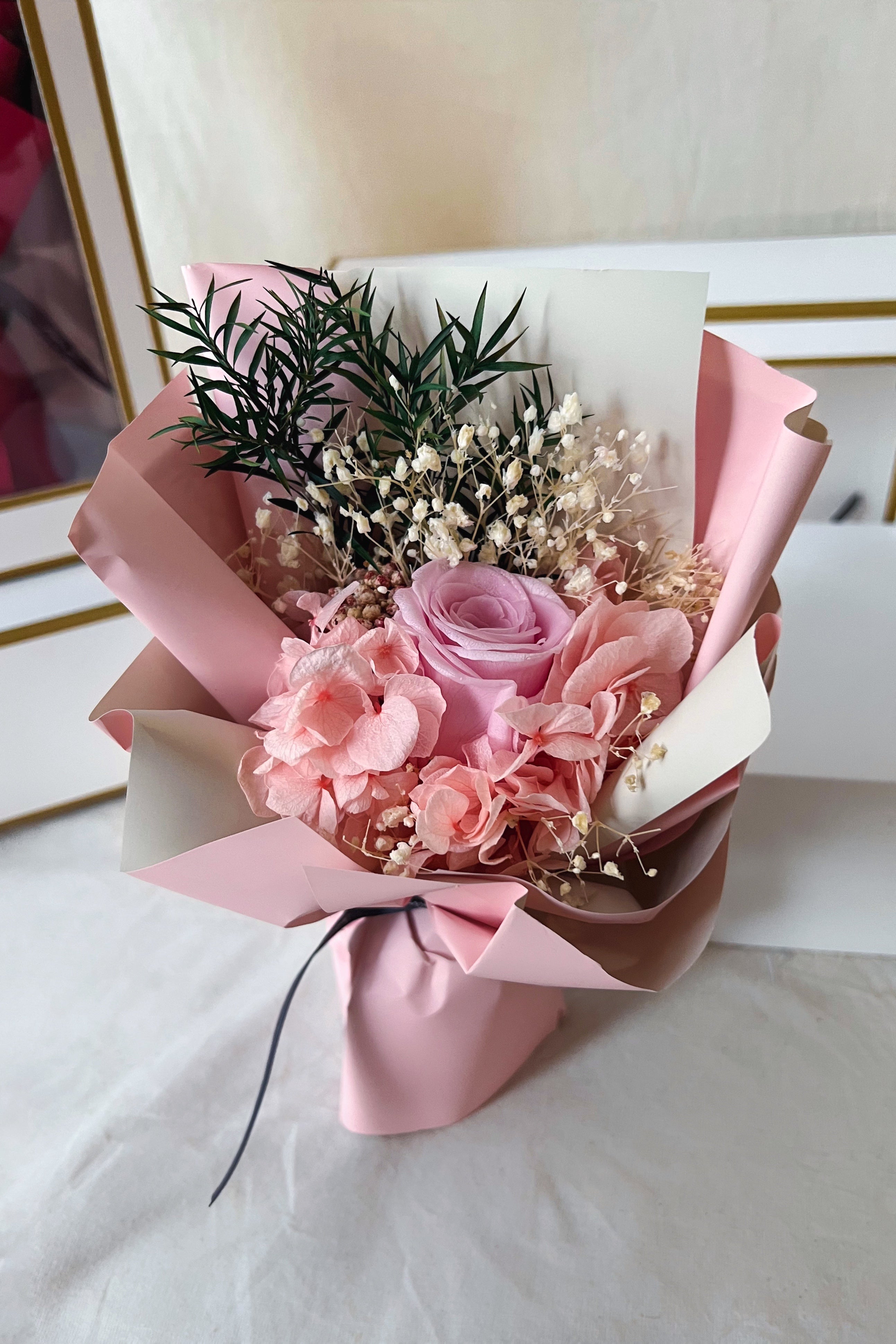 A Little Gesture of Love - Mini Preserved Bouquet with Carrier Box
Capturing the flowers' natural beauty, our Mini Preserved Bouquets are thoughtful gifts that bring joy for a longer time. (ft. preserved Rose, preserved Hydrangea and preserved Baby's Breath)
P.S. Comes in 6 different colours in a super handy carrier box!
***Includes standard delivery.

Approximate sizing : 
Bouquet: 12cm (w) x 22cm (h)
Carrier Box: 15cm (w) x 25cm (h)
Our prices are inclusive of FREE standard delivery!
Earliest Delivery Timing (SGT)
Mon-Sat
Order by 7.30am, for delivery between 10am-2pm (same day).
Order by 12.20pm, for delivery between 2-6pm (same day)
Order by 3pm, for delivery between 6-10pm (same day)
Sundays
Order by 7.30am, for delivery between 11-3pm (same day)
***No night deliveries on public holidays!***