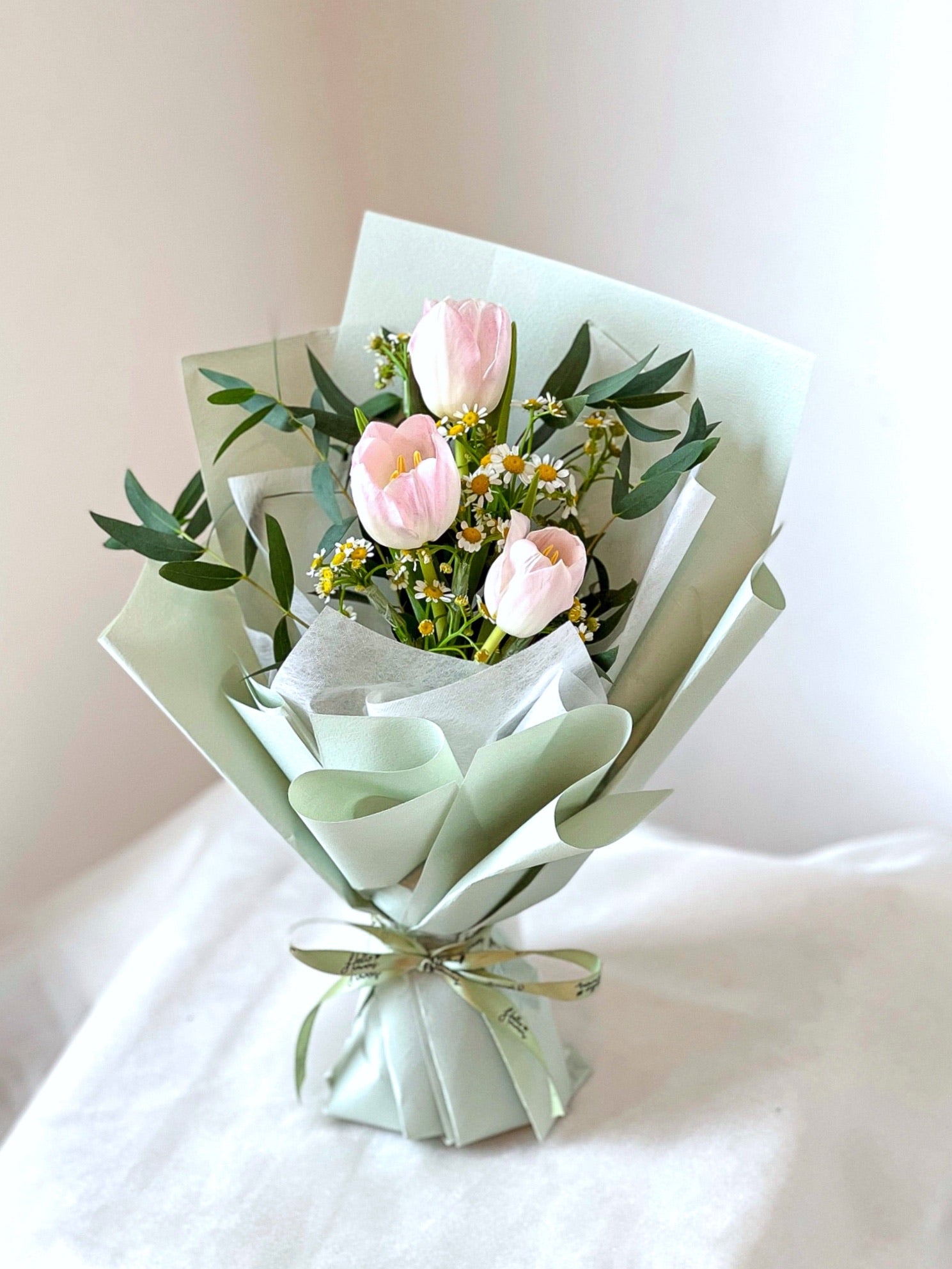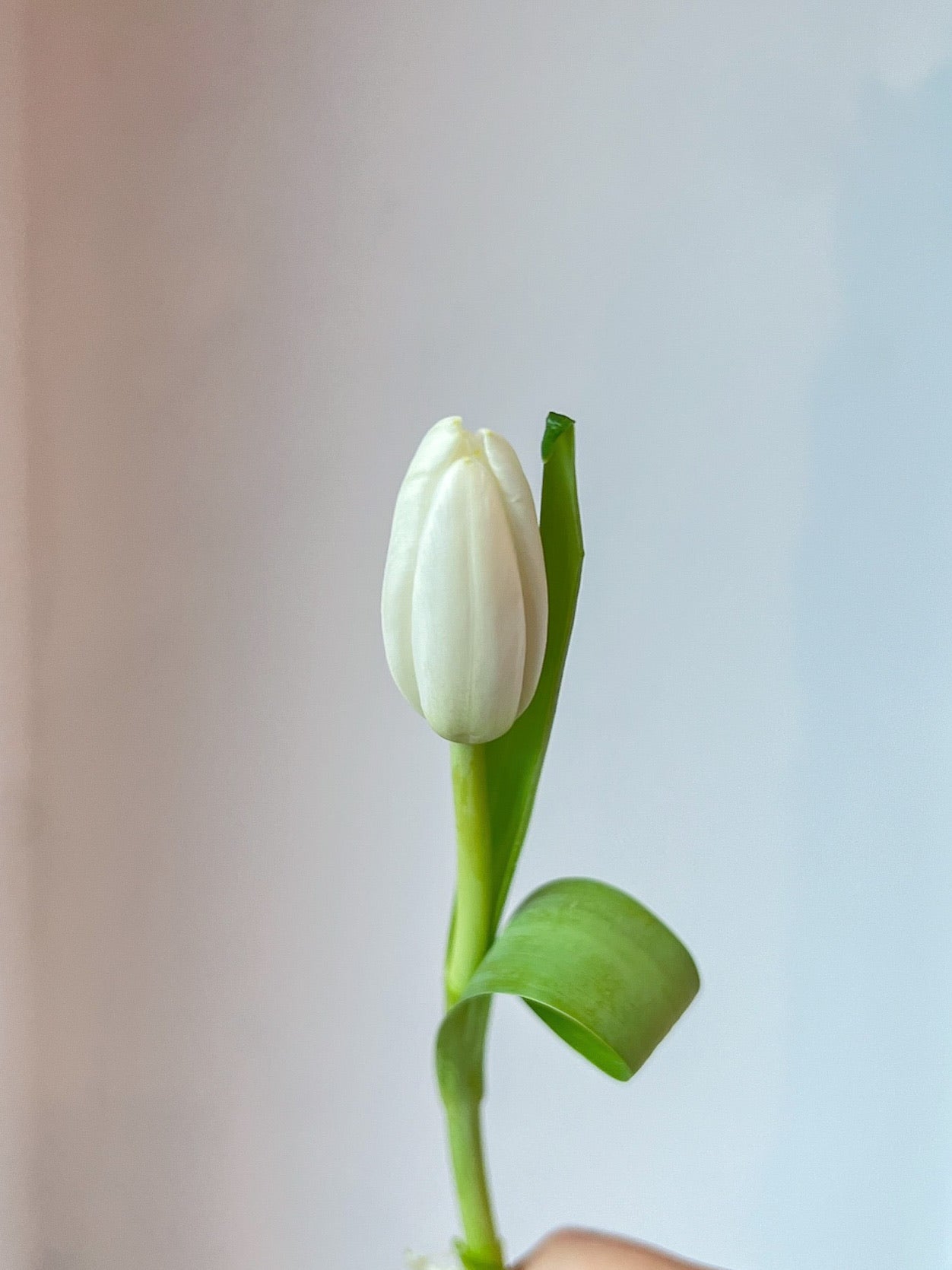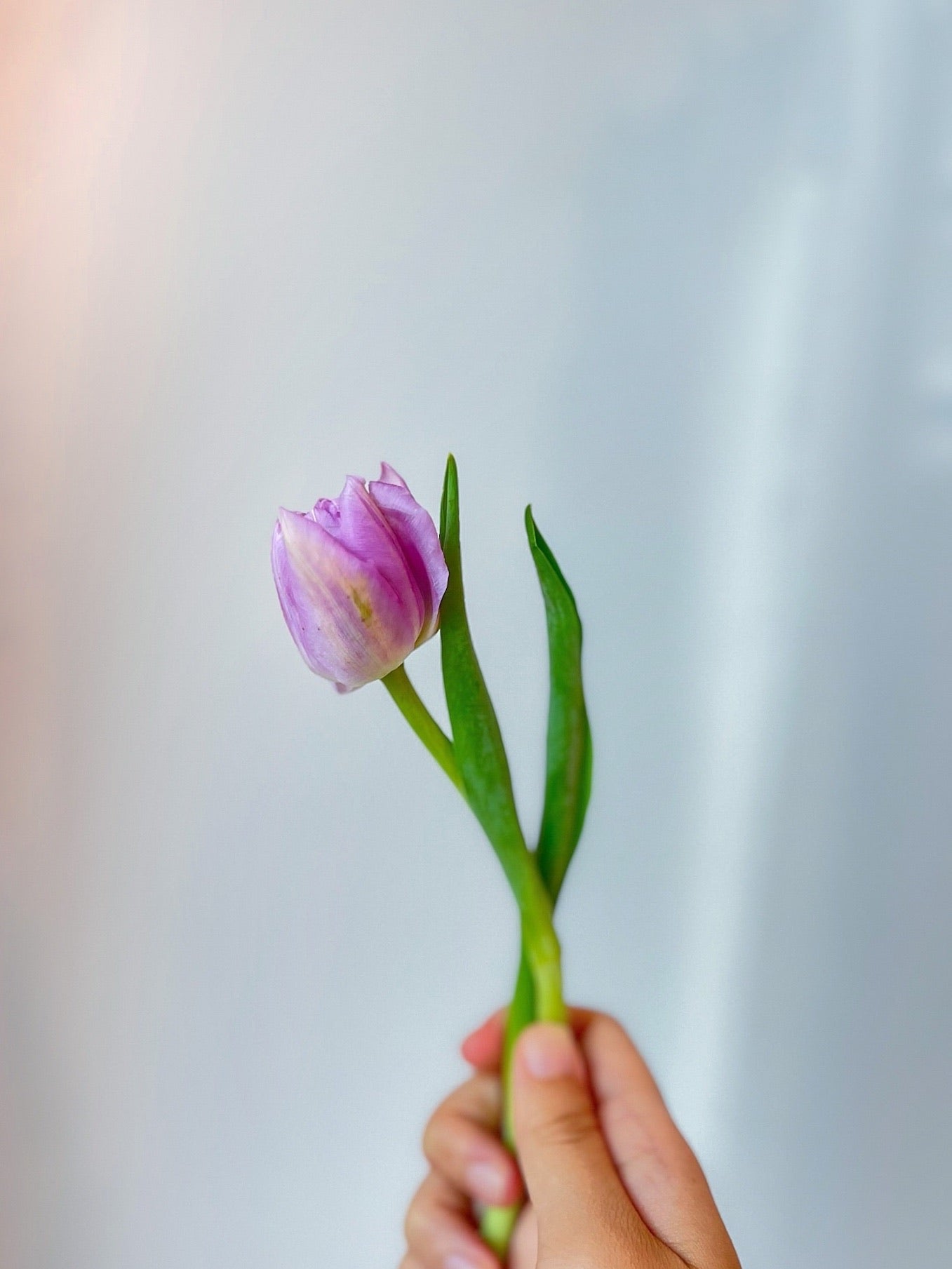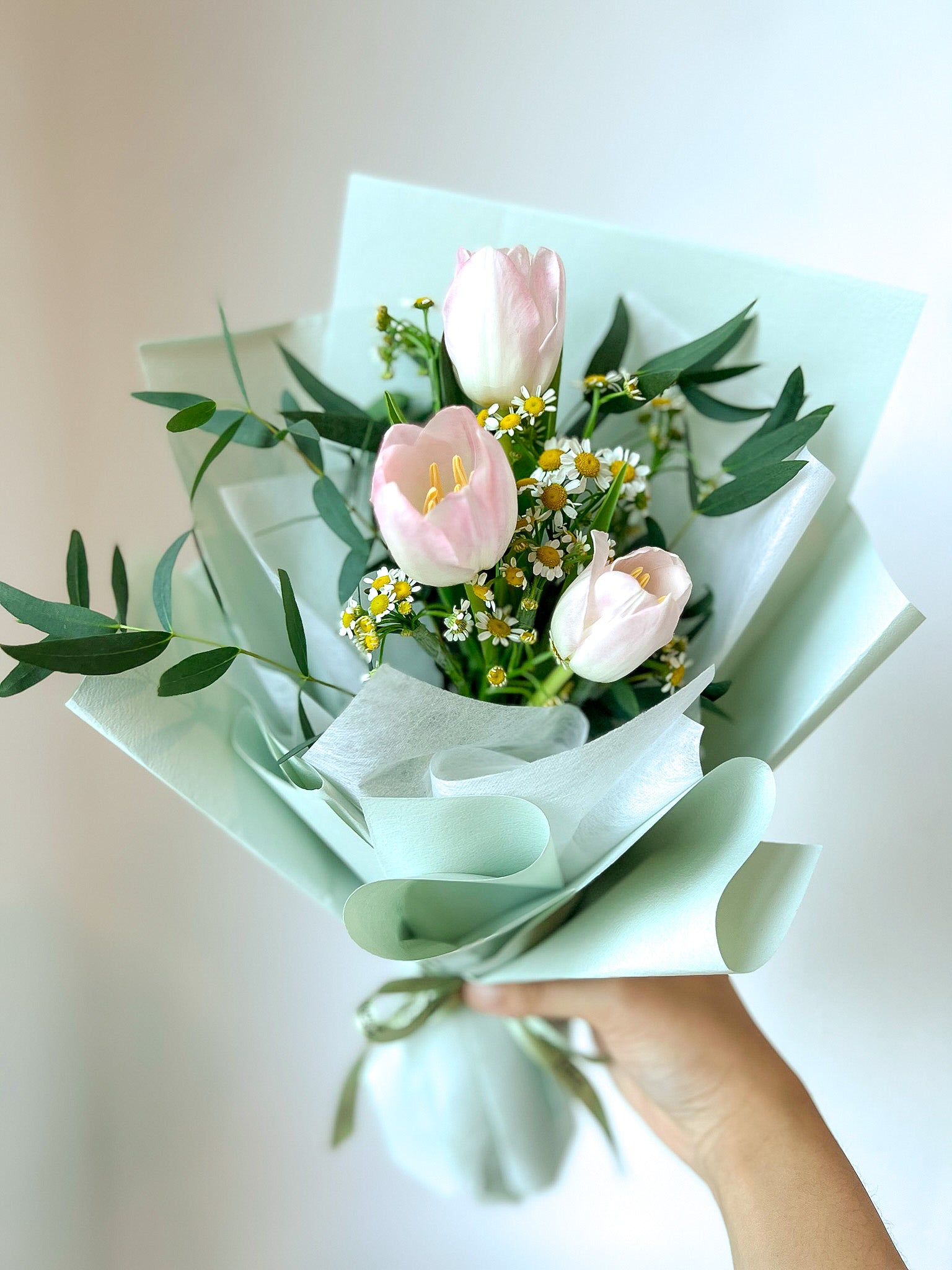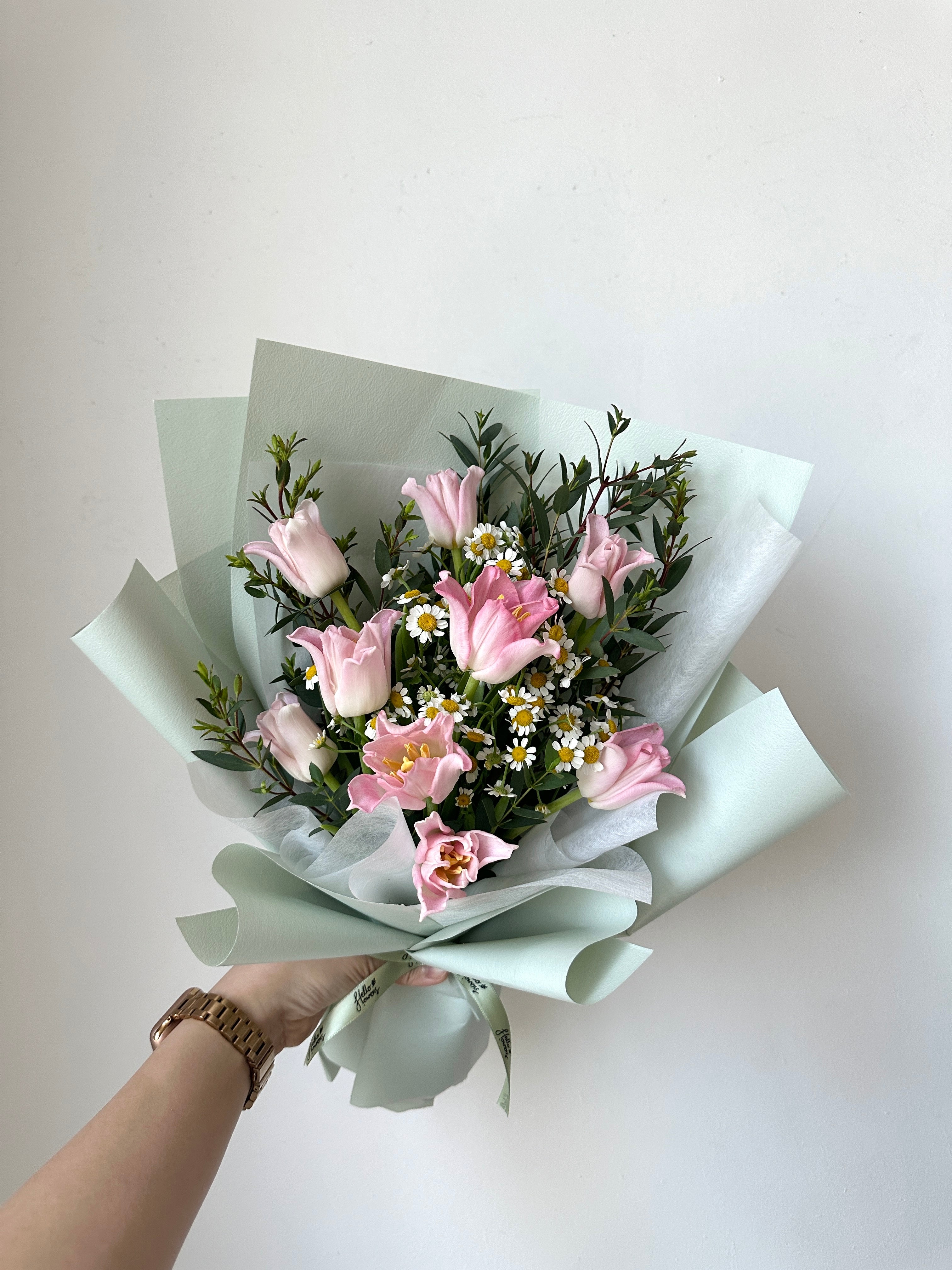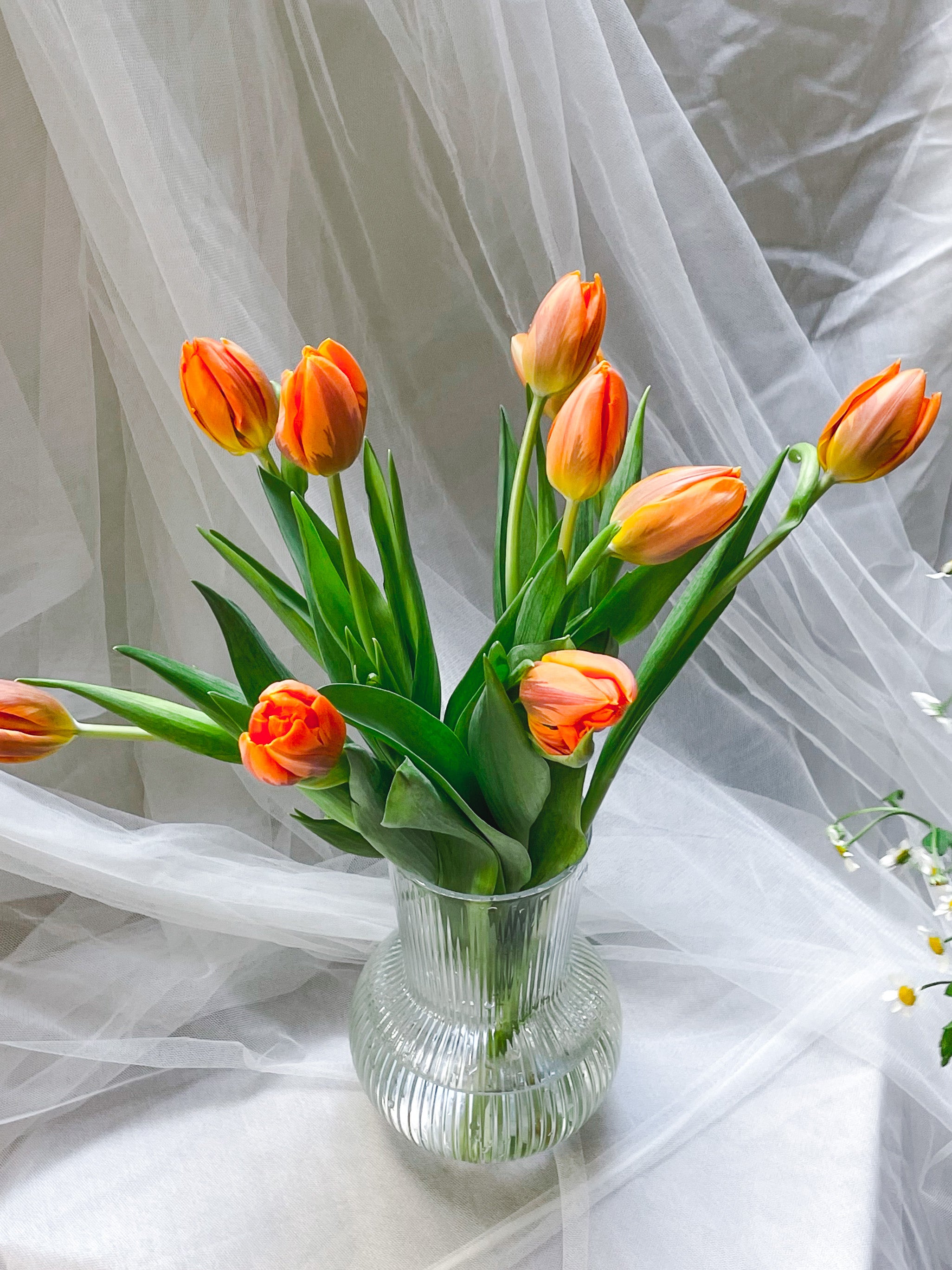 Thea - Tulips and Tanacetum Daisy Bouquet
Meet Thea - a gorgeous bouquet featuring the classic beauty of Tulips with the playful charm of Tanacetum Daisies. These blooms bring a touch of nature's charm right into your space and is a symphony of color and cheer, perfect for brightening any space.

With their vibrant colors and graceful petals, Thea is like a burst of happiness, perfect for any occasion. Whether it's a special celebration or a gesture of kindness, this bouquet has got you covered.
From orange hues to soft, blushing pinks, each Tulip is handpicked and arranged to create a stunning visual treat. It's like bringing a piece of the garden indoors!
So, why wait? Embrace the lively spirit of Thea - a bouquet that combines the classic allure of Tulips with the whimsical charm of Tanacetum Daisies. Bring home the natural elegance of Thea and let these Tulips add a splash of color and cheer to your day. Order now and let the blooms do the talking!
Order now and let this radiant bouquet light up the day for you or someone special.
Fine Print: To ensure that your loved ones get the finest quality flowers, actual product may differ from pictures depending on the availability of flowers that day. Our Lilac tulips may be single/double petal, sometimes will be the dark purple as well depending on stock availability. However, please be assured that only the best bouquets are able to get out of our studio. (:
Our prices are inclusive of FREE standard delivery!
Earliest Delivery Timing (SGT)
Mon-Sat
Order by 7.30am, for delivery between 10am-2pm (same day).
Order by 12.20pm, for delivery between 2-6pm (same day)
Order by 3pm, for delivery between 6-10pm (same day)
Sundays
Order by 7.30am, for delivery between 11-3pm (same day)
***No night deliveries on public holidays!***