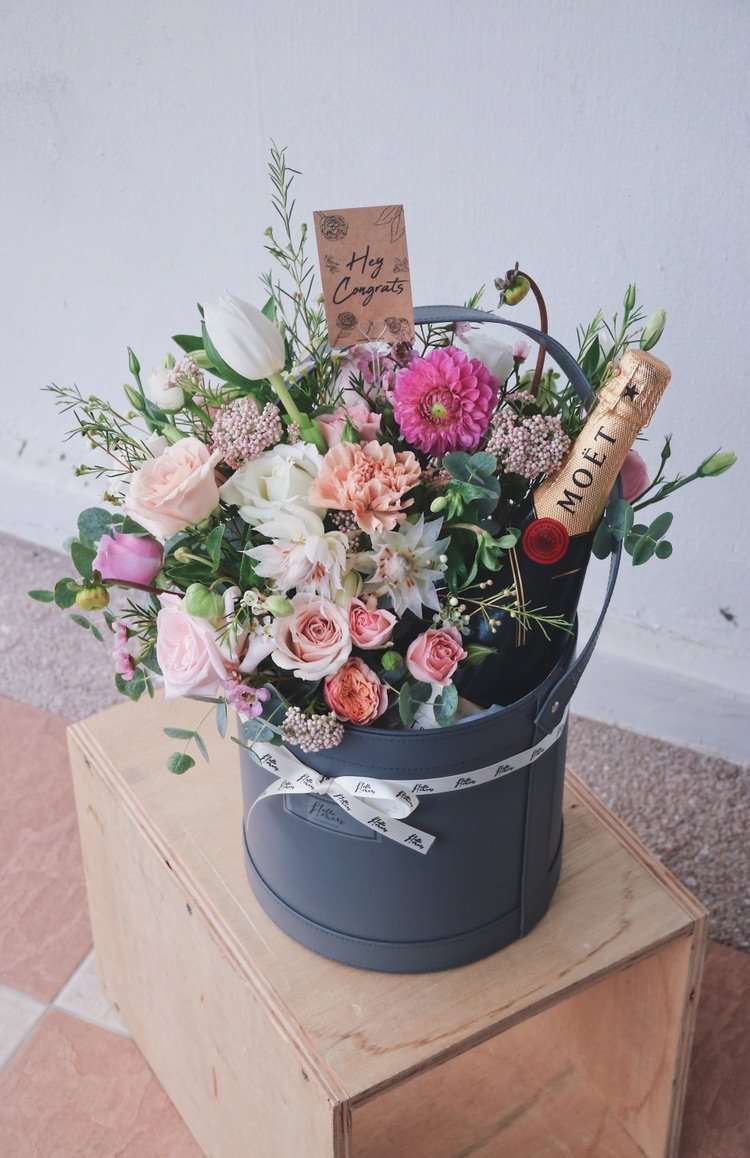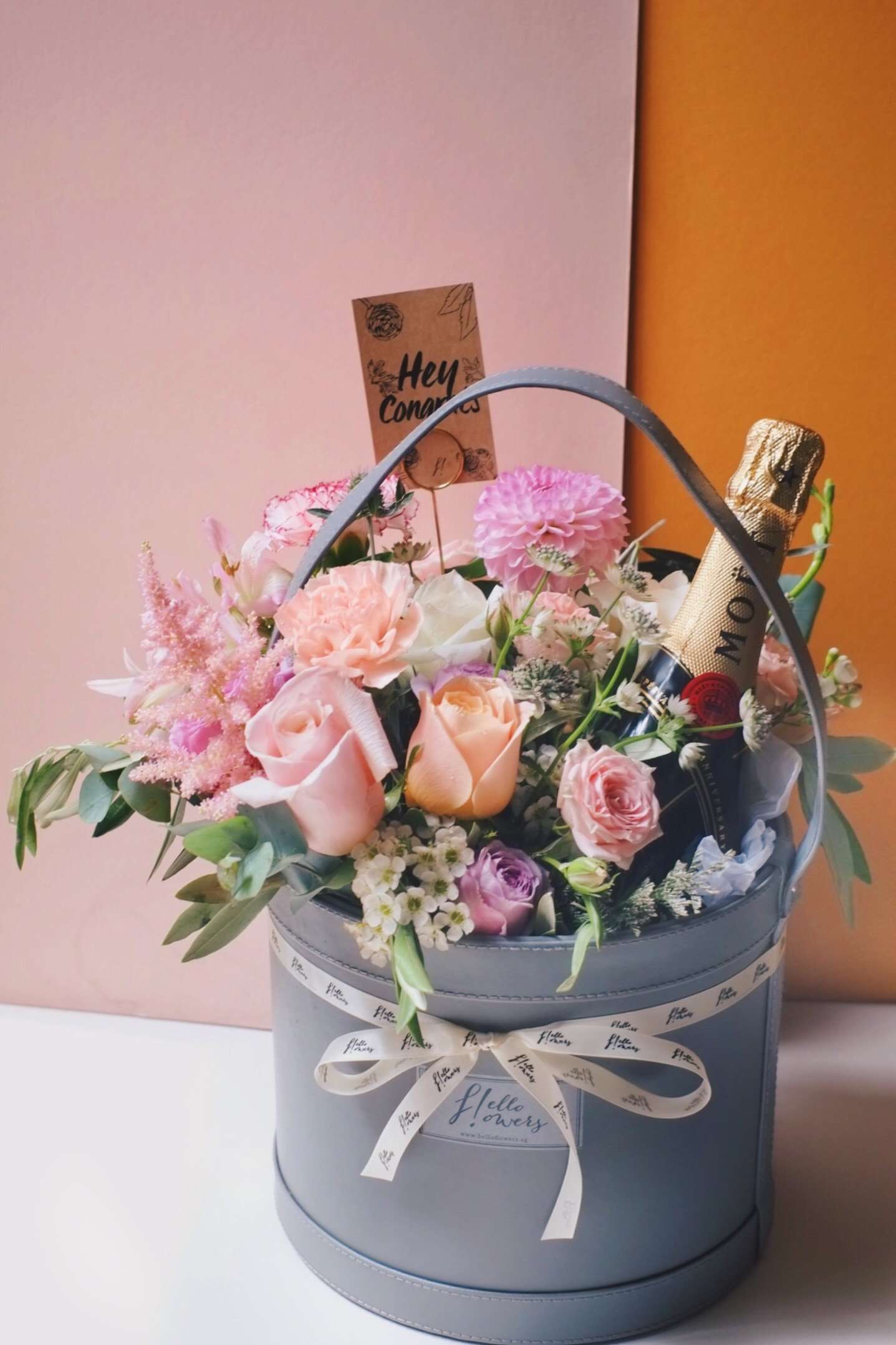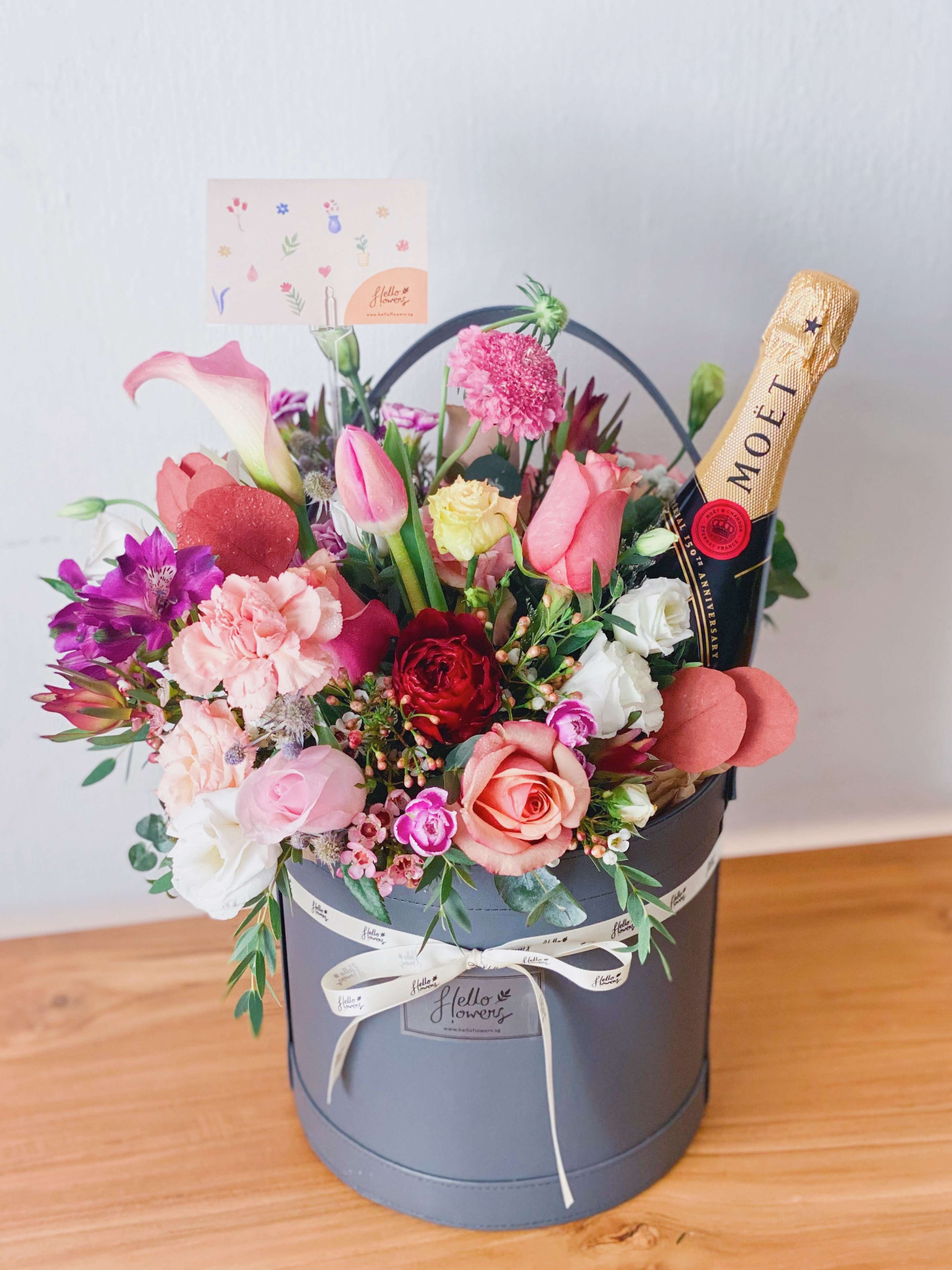 Bu-bu-Bubbling!!! - Flowers + Champagne
Looking for the perfect way to celebrate a special occasion or congratulate someone? Look no further! Bu-bu-Bubbling!!! is here to make their day with its delightful mix of fragrant flowers, a bottle of champagne, and a special congratulatory basket! So, go ahead and pop the bubbly: it's time to party! 

Our prices are inclusive of FREE standard delivery!
Earliest Delivery Timing (SGT)
Mon-Sat
Order by 7.30am, for delivery between 10am-2pm (same day).
Order by 12.20pm, for delivery between 2-6pm (same day)
Order by 3pm, for delivery between 6-10pm (same day)
Sundays
Order by 7.30am, for delivery between 11-3pm (same day)
***No night deliveries on public holidays!***