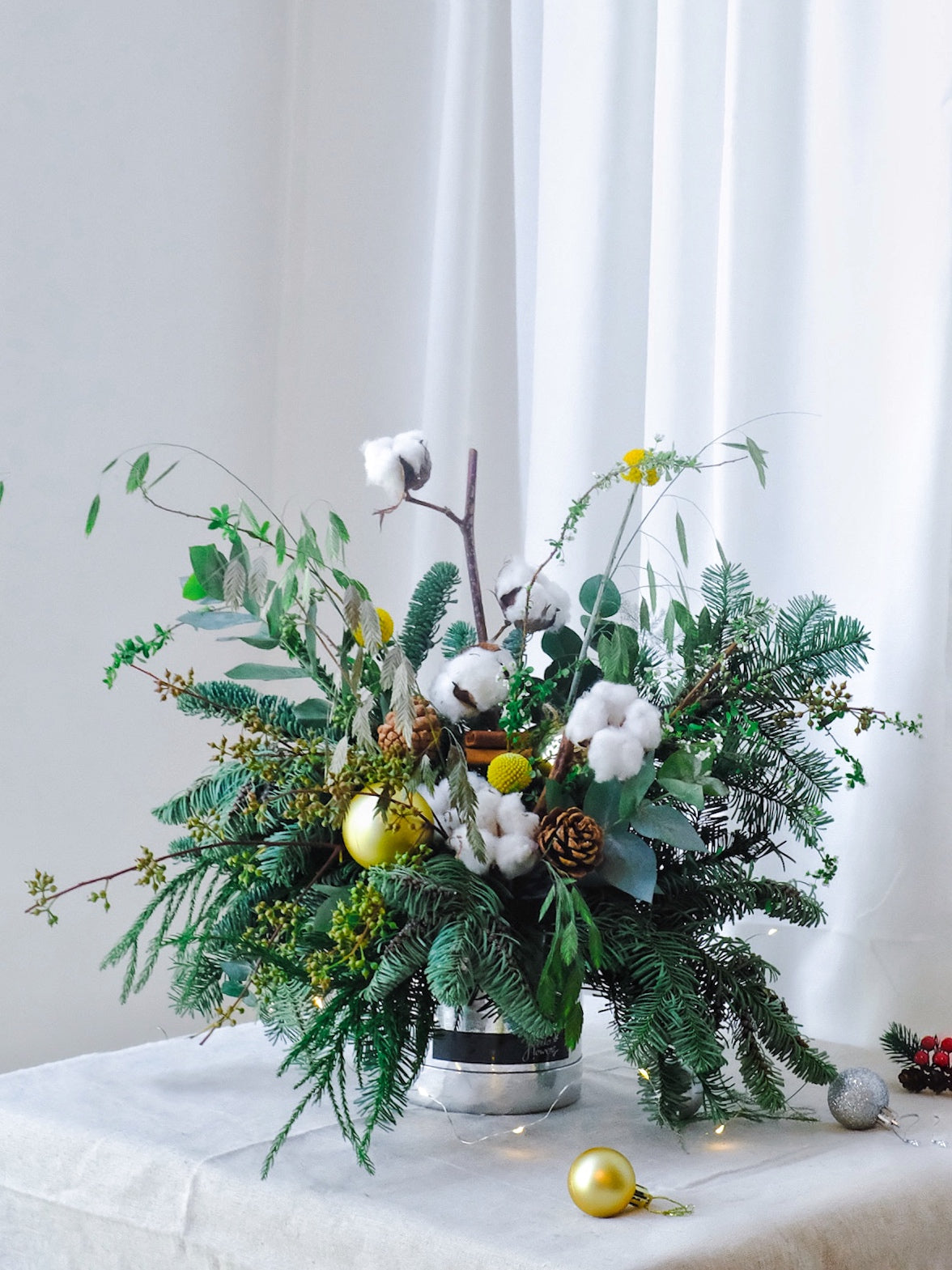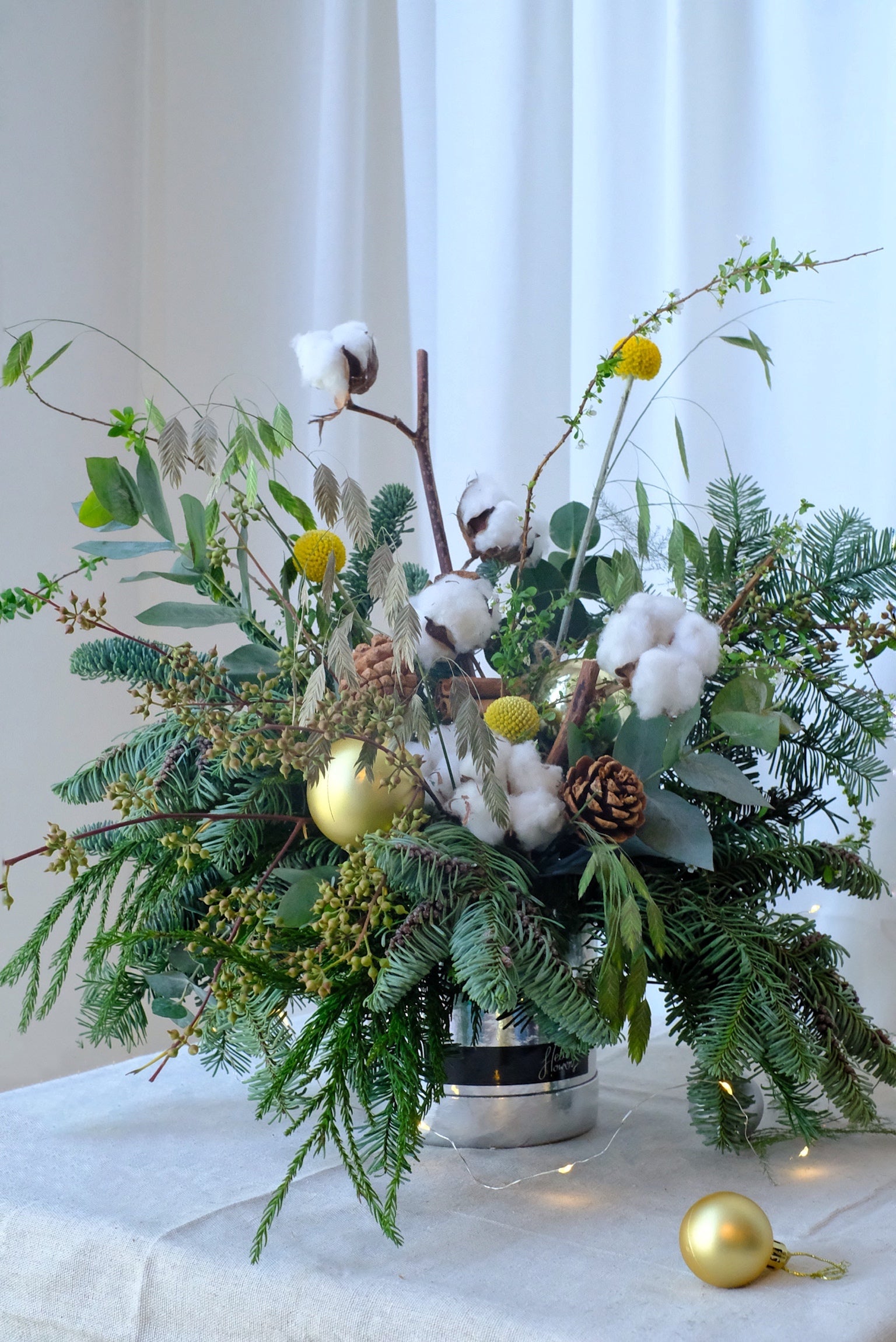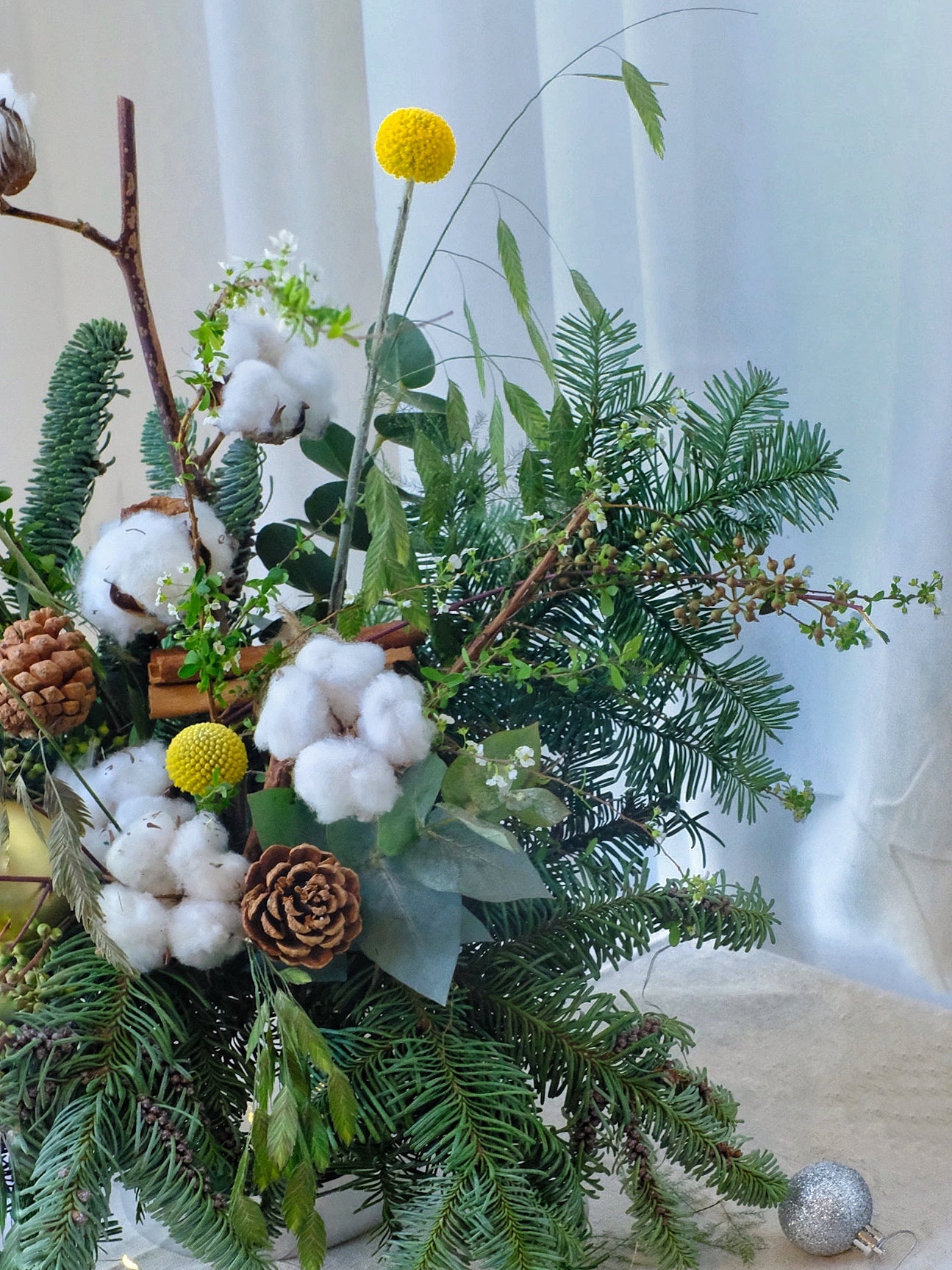 Christmas 23 // Enchanted Forest - Silver Box Arrangement
Introducing our Enchanted Forest - Silver Box arrangement - a stunning arrangement presented in a silver box that captures the essence of winter's enchanting beauty.
This exquisite ensemble features a harmonious blend of lush greens, delicate cotton, and cheerful yellow billy blooms. Adorned with glistening gold Christmas baubles, pinecones, and a hint of aromatic cinnamon, it's a true celebration of the holiday spirit.
Perfect as a centerpiece or a thoughtful gift, Enchated Forest brings a touch of festive magic to any space. Embrace the season with this elegant masterpiece that exudes warmth and charm.
Fine Print: To ensure that your loved ones get the finest quality flowers, actual product may differ from pictures depending on the availability of flowers that day. However, please be assured that only the best bouquets are able to get out of our studio. (:
Size of the Arrangement: 43cm (H) x 52cm (L)
In light of the Israel-Hamas Conflict, we will be donating 5% of our Christmas Collection Proceeds to Red Cross. Support our cause by purchasing from our Christmas Collection!
Our prices are inclusive of FREE standard delivery!
Earliest Delivery Timing (SGT)
Mon-Sat
Order by 7.30am, for delivery between 10am-2pm (same day).
Order by 12.20pm, for delivery between 2-6pm (same day)
Order by 3pm, for delivery between 6-10pm (same day)
Sundays
Order by 7.30am, for delivery between 11-3pm (same day)
***No night deliveries on public holidays!***