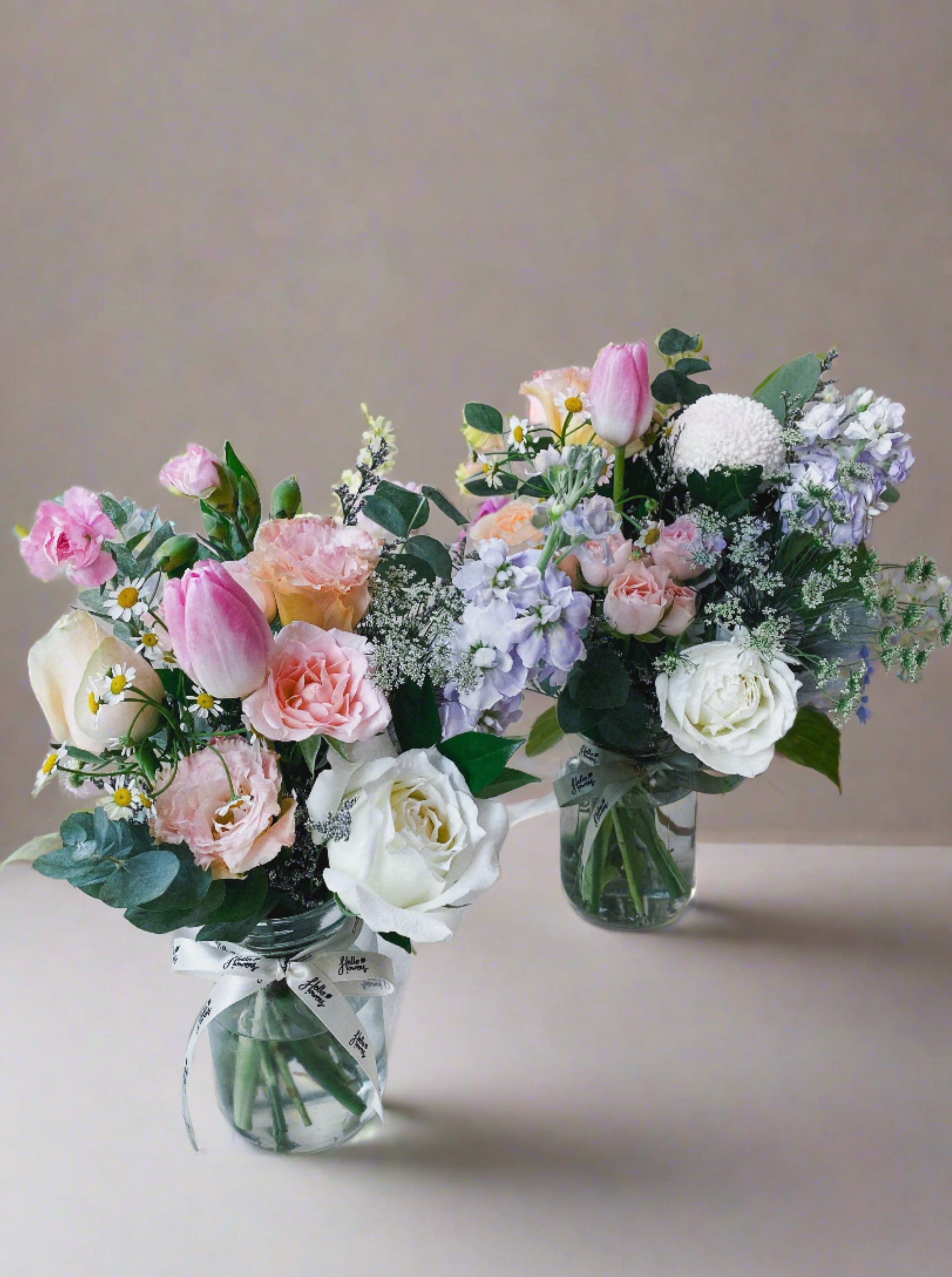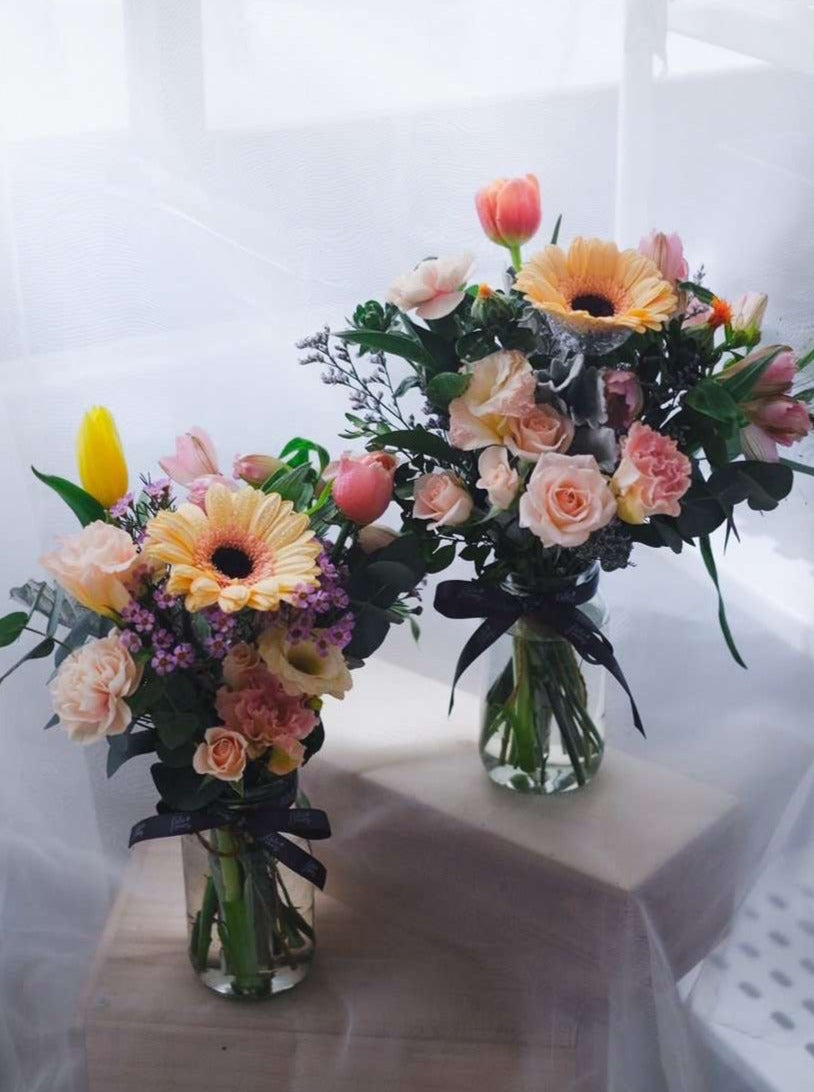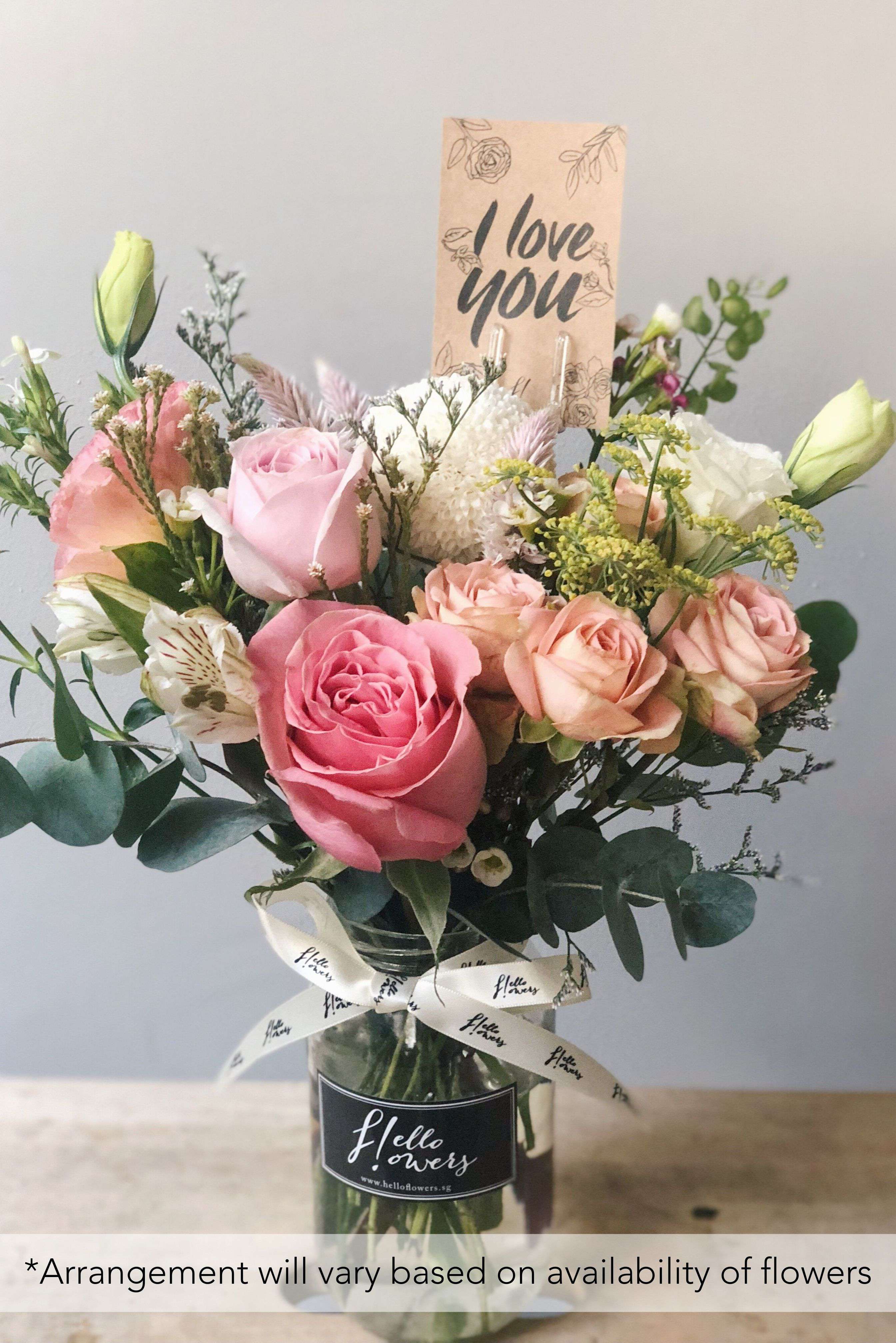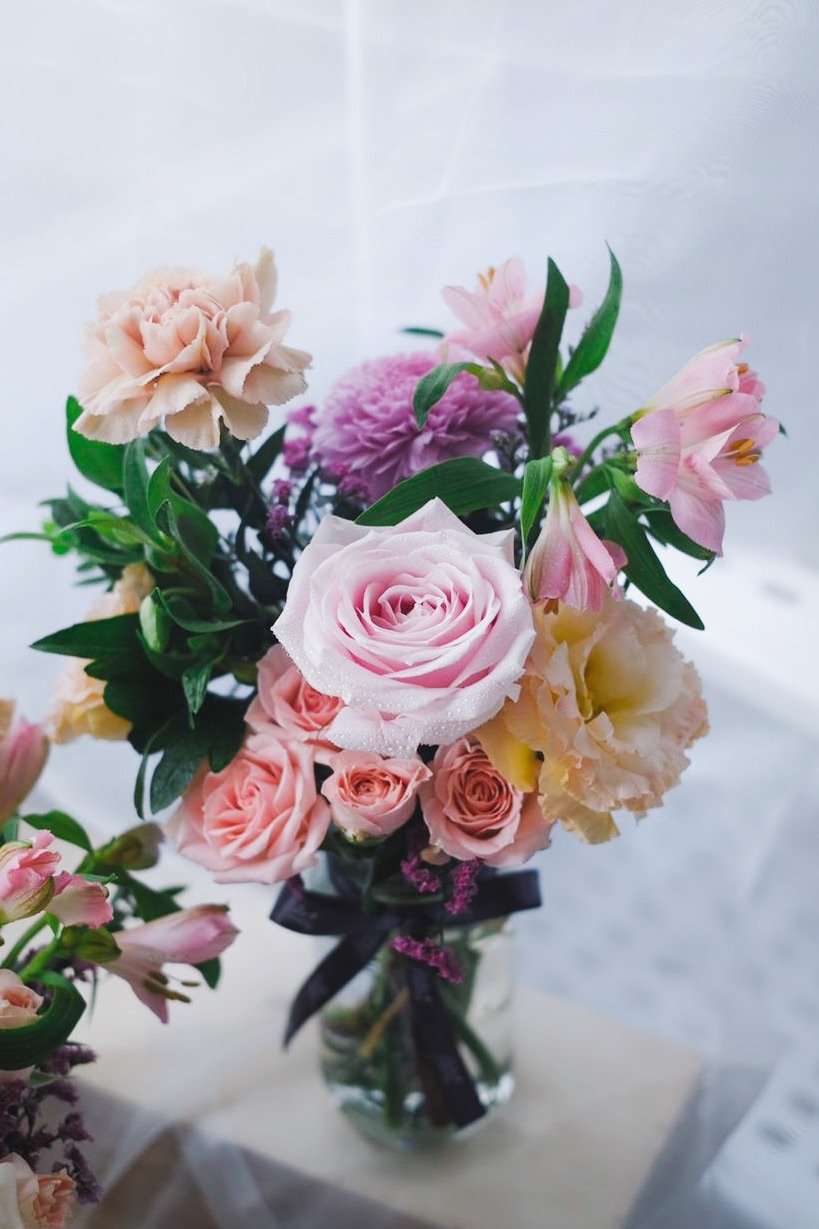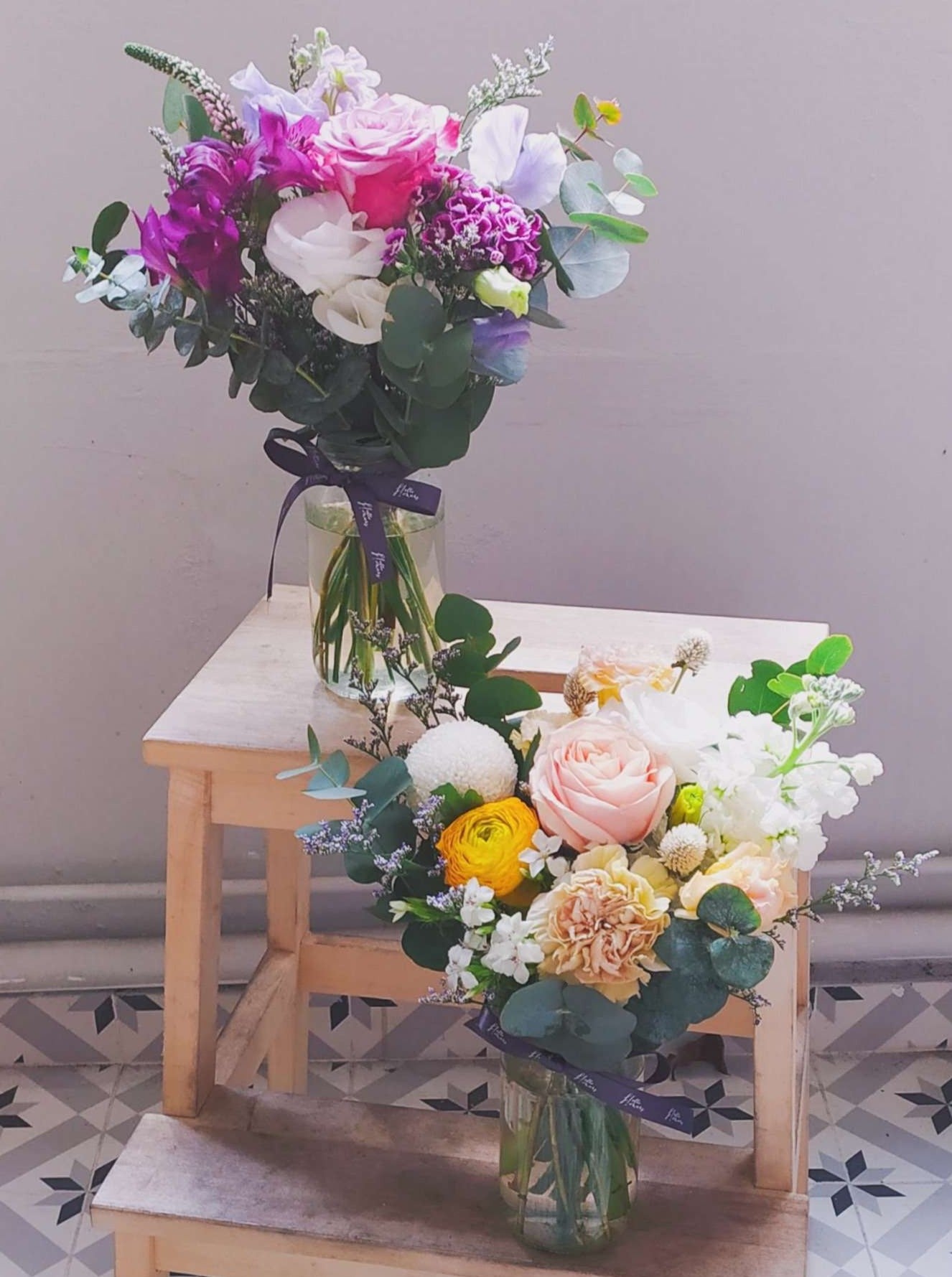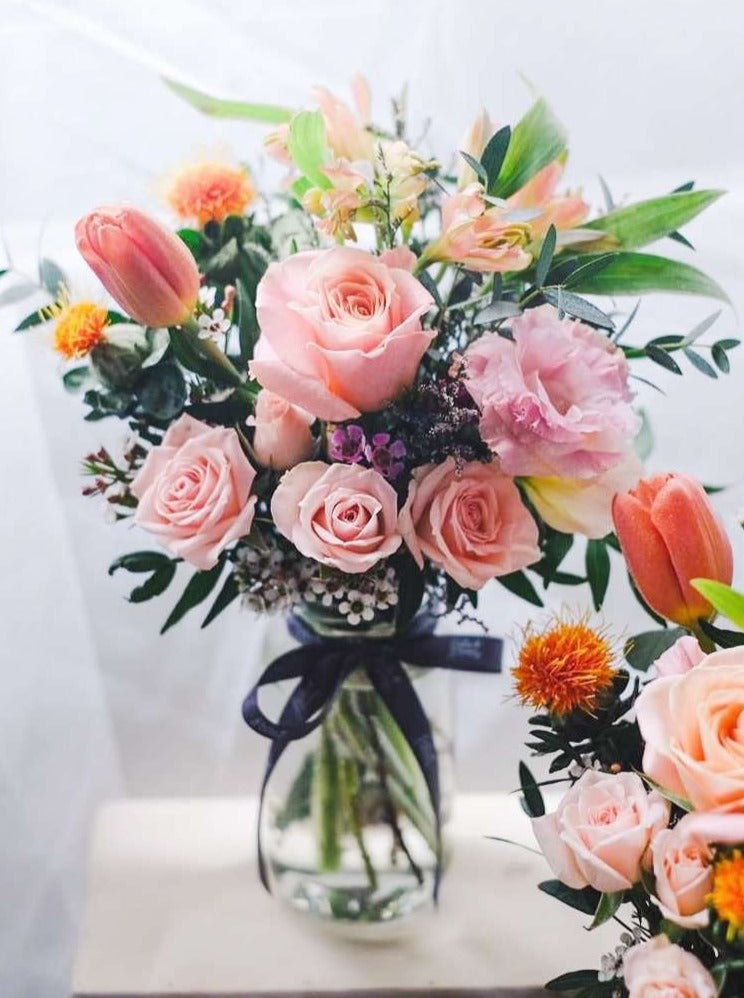 Daily Flowers in a Jar! [Eco-friendly!]
Our petite blooms for any occasion!
We are strong believers that we need flowers every day, any day! Therefore, we came up with these design arrangements where you can get beautiful blooms daily while being more eco-friendly! These flowers in a jar are also perfect for office/ coffee tables! 
Approximate size: ~15cmW x  33cmH 
We don't have a fixed design, instead we curate using the flowers that we have weekly to craft the daily flowers in a jar. 

If you are buying our daily jar for a special occasion, do let us know in the additional remarks column if you have a specific colour theme in mind. We will try our best to accommodate.
Not available during peak periods (i.e. Valentine's Day and Mother's Day Period).
   -------------------------------------------------------------
For the earliest delivery time slots, please read our delivery policy.
Fine Print: Pictures shown are examples of our daily arrangements. While you can't choose the flowers, please be assured that only the finest quality of flowers will be used and only the best bouquets are able to get out of our studio. (:
For customisation, please contact us at hello@helloflowers.sg.
Our prices are inclusive of FREE standard delivery!
Earliest Delivery Timing (SGT)
Mon-Sat
Order by 7.30am, for delivery between 10am-2pm (same day).
Order by 12.20pm, for delivery between 2-6pm (same day)
Order by 3pm, for delivery between 6-10pm (same day)
Sundays
Order by 7.30am, for delivery between 11-3pm (same day)
***No night deliveries on public holidays!***