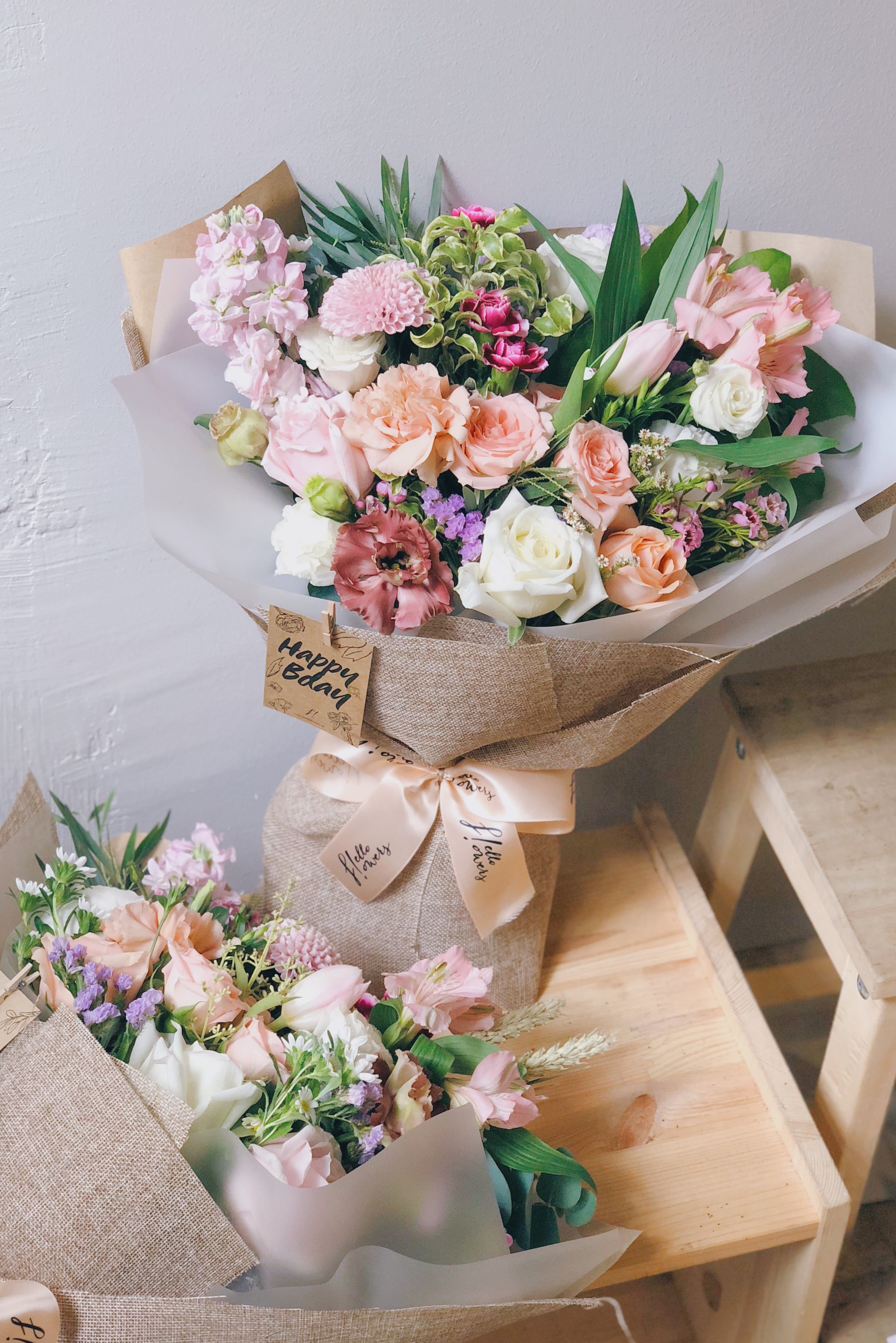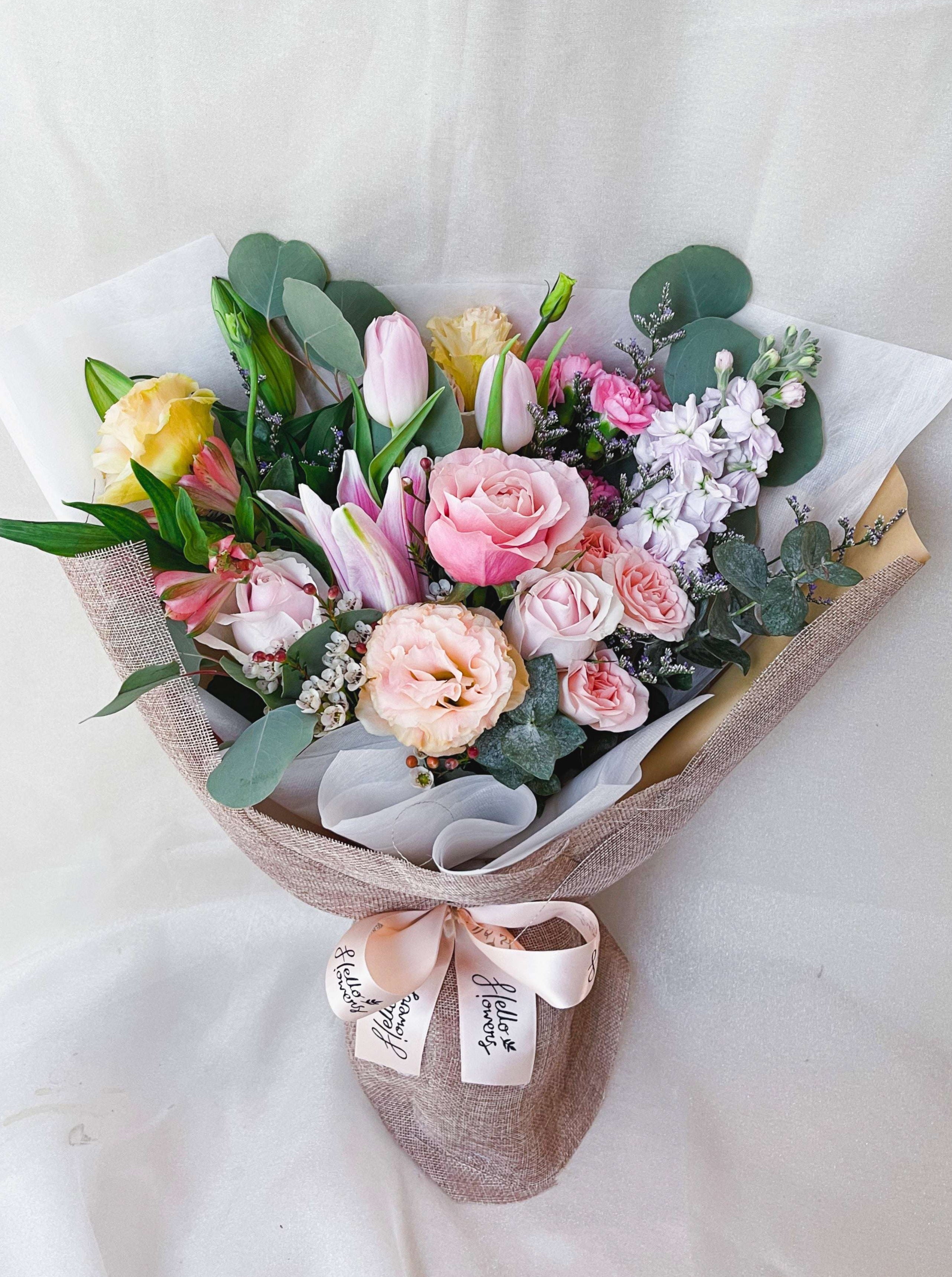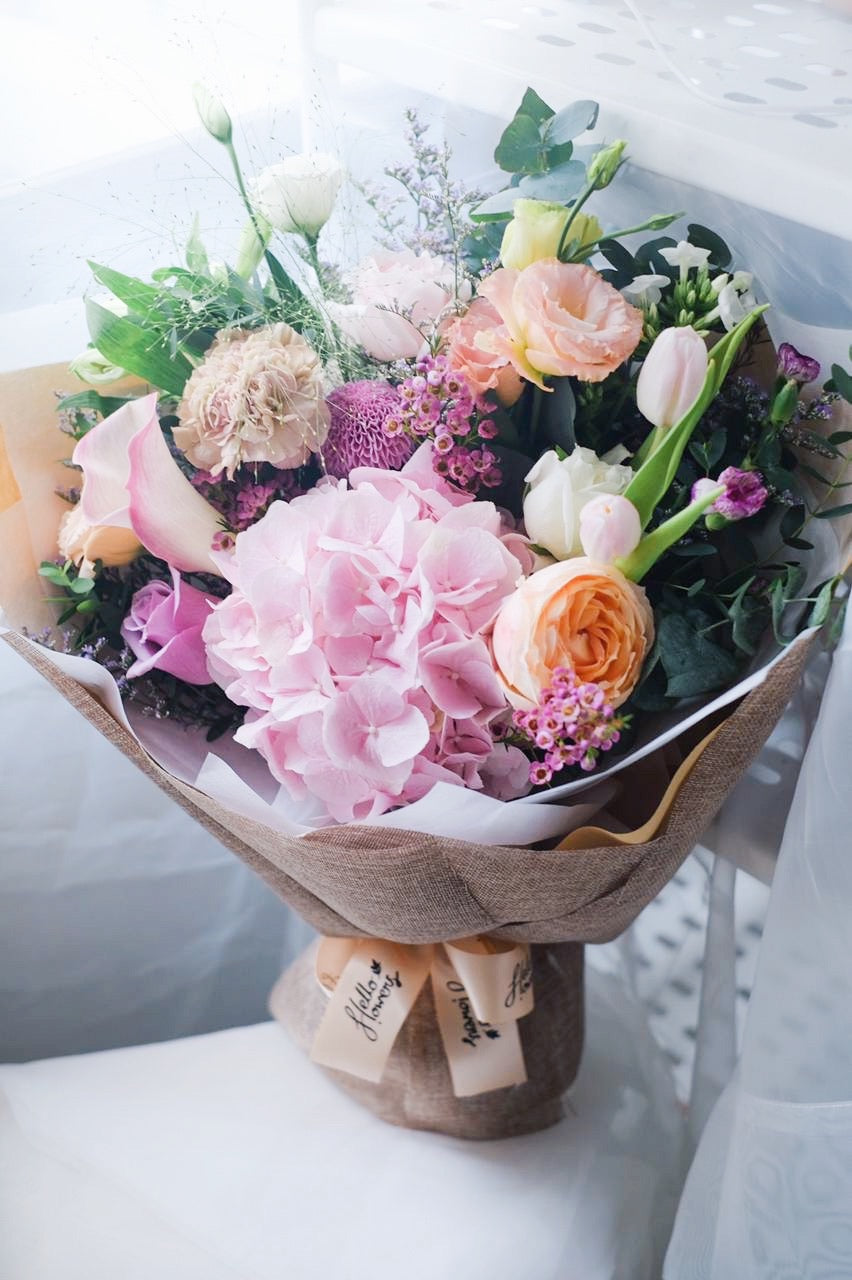 Unicorn Bouquet - Pastels
Unicorn is all things pastel and romantic through a mixture of soft colours.(eg. pinks, lilacs, champagne colours, etc). 
Using only the freshest in-season flowers, we craft the flowers based on the chosen colour palette in our rustic style. 
Surprise your loved ones with our flowers today! -winks-
 Approximate Sizing:
Bouquet with Wrapping
Regular| W: ~32 x H: ~40cm
Large (with hydrangea) | W: ~35cm x H: ~43cm
Finishing Touch:
To finish off, choose to wrap your flowers in burlap. We will top it off with the perfect hand-tied ribbon.  
-------------------------------------------------------------
For the earliest delivery time slots, please read our delivery policy.
Fine Print: Pictures shown are examples of our daily arrangements. While you can't choose the flowers, please be assured that only the finest quality of flowers will be used and only the best bouquets are able to get out of our studio. (:
For customisation, please contact us at hello@helloflowers.sg.
Our prices are inclusive of FREE standard delivery!
Earliest Delivery Timing (SGT)
Mon-Sat
Order by 7.30am, for delivery between 10am-2pm (same day).
Order by 12.20pm, for delivery between 2-6pm (same day)
Order by 3pm, for delivery between 6-10pm (same day)
Sundays
Order by 7.30am, for delivery between 11-3pm (same day)
***No night deliveries on public holidays!***