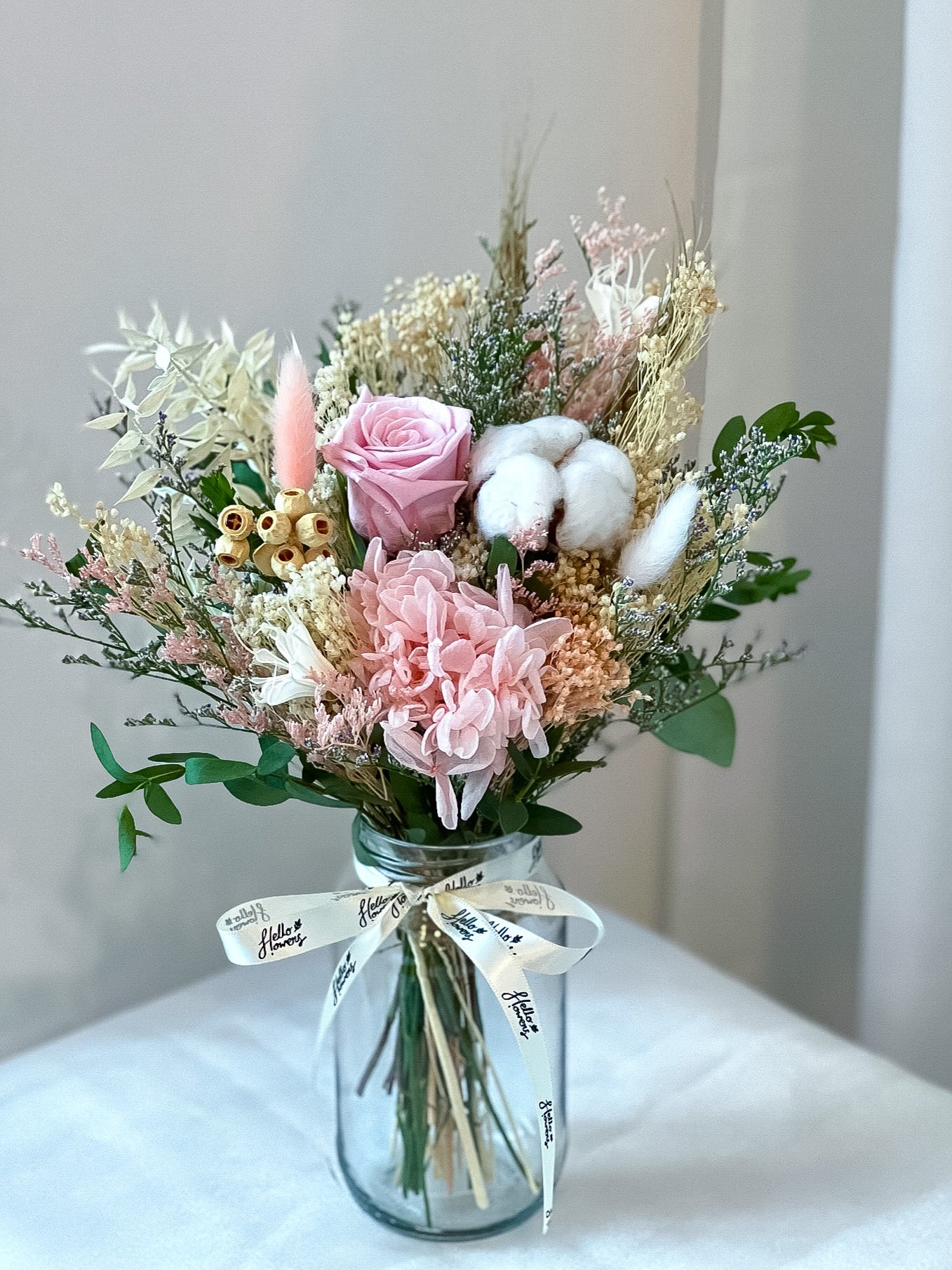 Willow - Pink Dried & Preserved Flower in a Jar
Wiilow - Our resident dried and preserved flower in a jar, featuring preserved rose, dried cotton flower and preserved hydrangea. 
Wrapped in burlap and topped off with the perfect hand-tied ribbon.
Approximate Size:  ~26cm (H) x 32cm (W)
-------------------------------------------------------------
Fine Print: To ensure that your loved ones get the finest quality flowers, the actual product may differ from pictures depending on the availability of flowers that day. However, please be assured that only the best bouquets are able to get out of our studio. (:
Our prices are inclusive of FREE standard delivery!
Earliest Delivery Timing (SGT)
Mon-Sat
Order by 7.30am, for delivery between 10am-2pm (same day).
Order by 12.20pm, for delivery between 2-6pm (same day)
Order by 3pm, for delivery between 6-10pm (same day)
Sundays
Order by 7.30am, for delivery between 11-3pm (same day)
***No night deliveries on public holidays!***