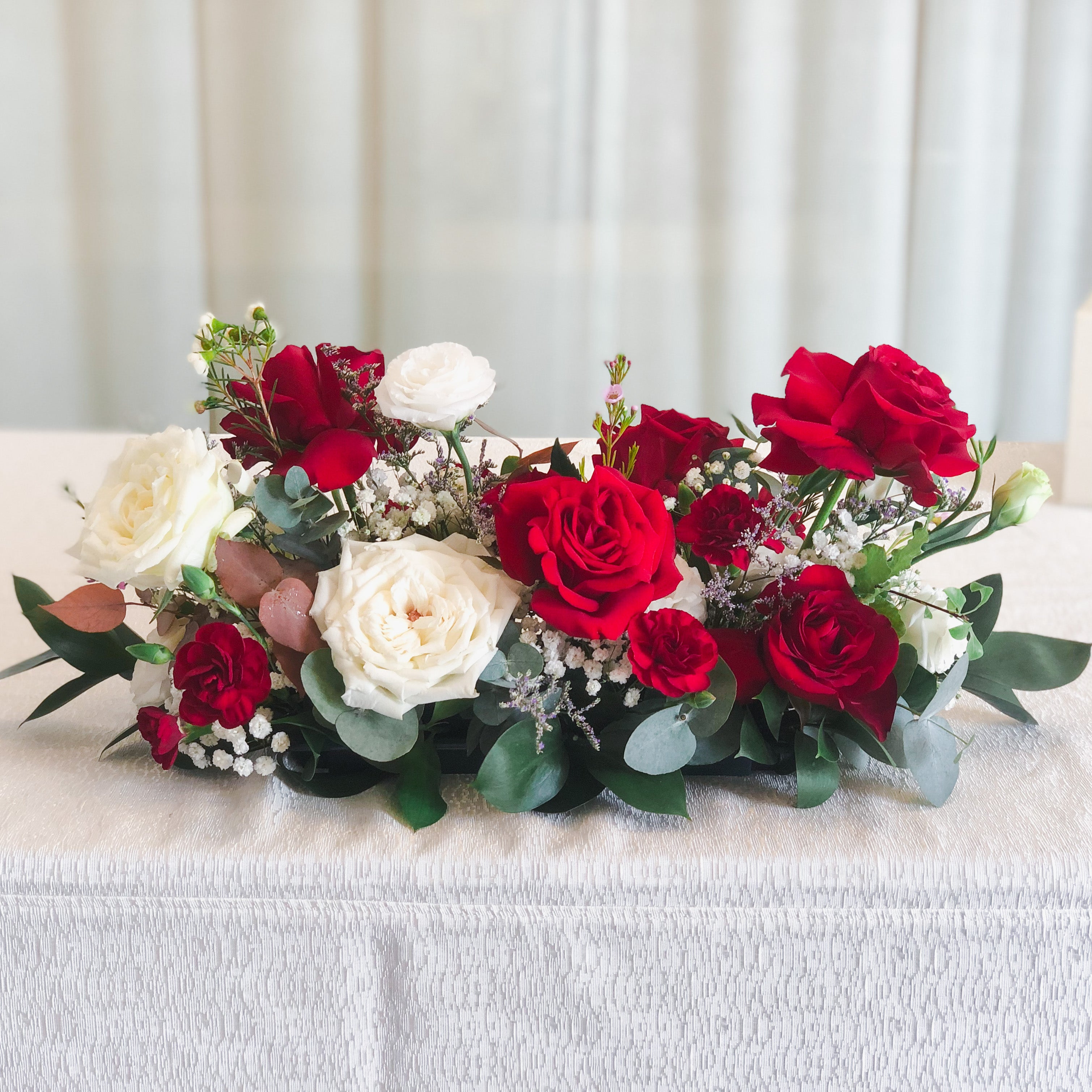 Long Low Table Centrepiece
Spice up your celebrations with this extraordinary long low table centrepiece! From joyous weddings to jubilant anniversaries, it's the perfect way to add a unique and special touch to your special day. This centrepiece is sure to have everyone grinning from ear to ear and ready for a good time! Bottoms up!
Note: Photos are for reference only – design depends on the selected style and florist discretion.
Approximate Dimensions: ~35cm width * 15cm height
Pro-tip: Keep the centrepiece in the chiller or in a aircon room. Spray the floral foam with water to prolong its optimal condition.
Our prices are inclusive of FREE standard delivery!
Earliest Delivery Timing (SGT)
Mon-Sat
Order by 7.30am, for delivery between 10am-2pm (same day).
Order by 12.20pm, for delivery between 2-6pm (same day)
Order by 3pm, for delivery between 6-10pm (same day)
Sundays
Order by 7.30am, for delivery between 11-3pm (same day)
***No night deliveries on public holidays!***