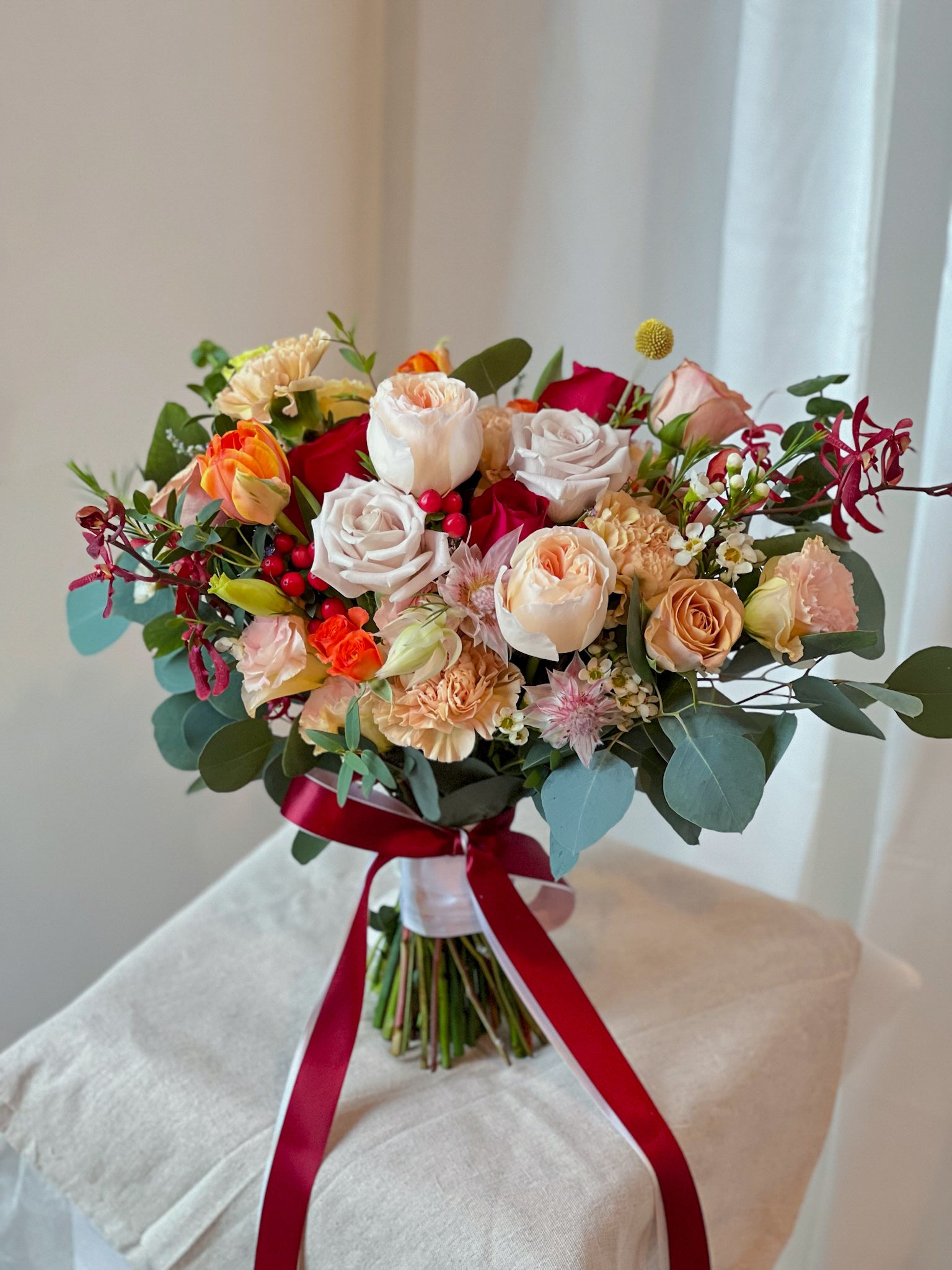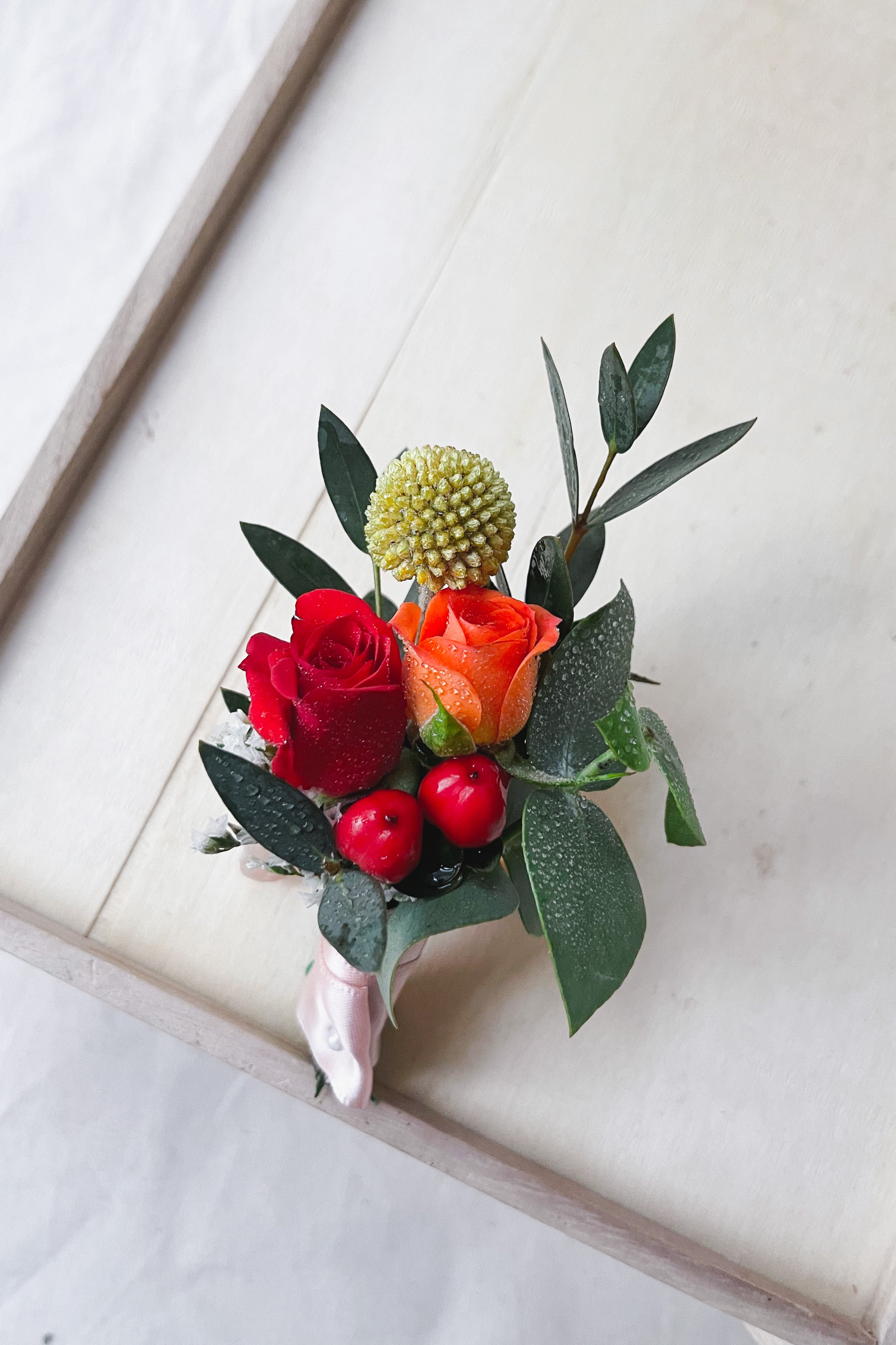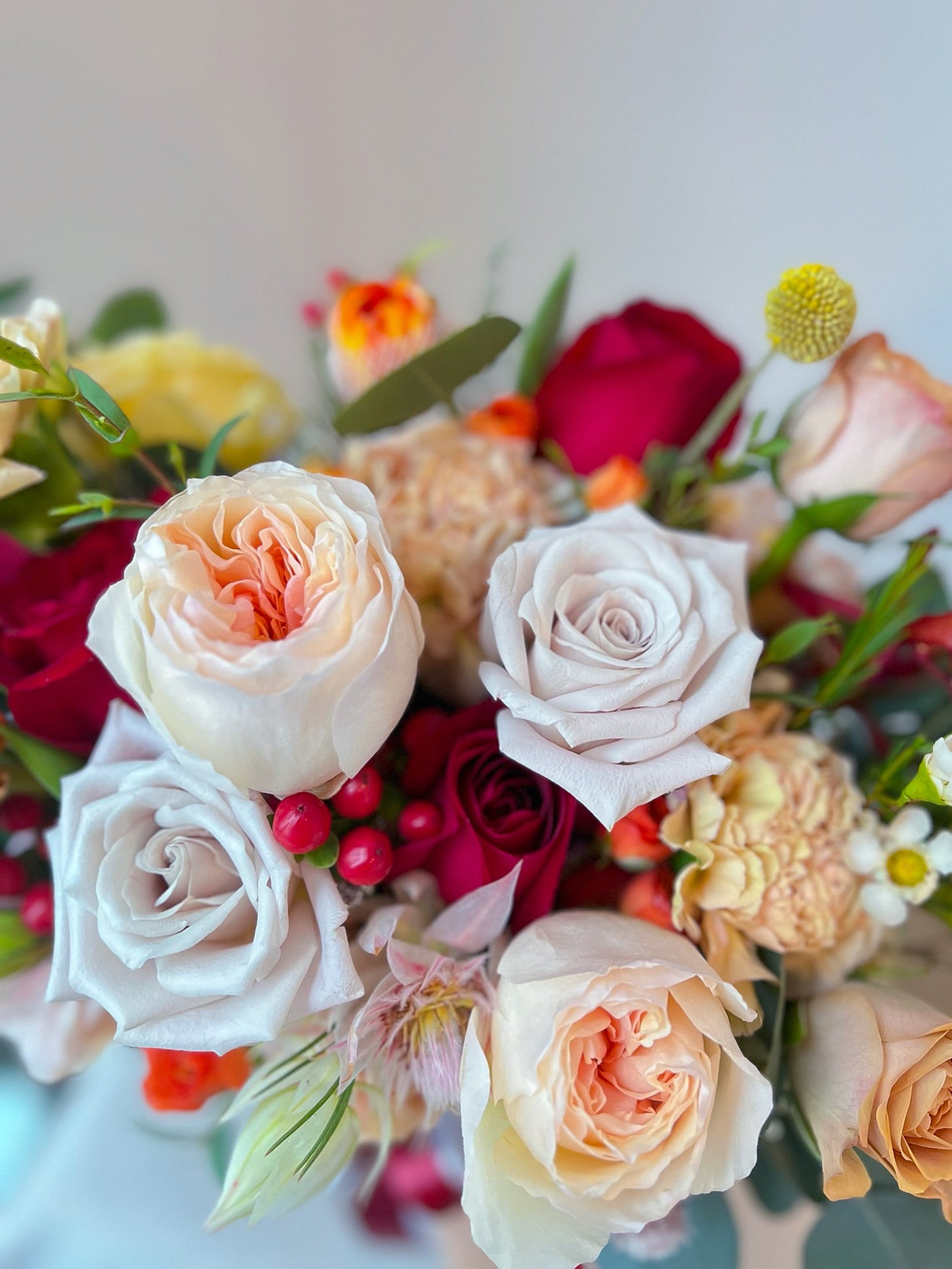 [4 days advanced order] Juliet Roses in Red Orange Peach Theme - Fresh Bridal-Style Bouquet
Please order 4 days in advance.
(ie. if you need the bouquet delivered on 16th April 2022 (any timeslots), please order by 12th April 2022 11.59 pm)  
Free Standard Delivery. 
Flowers ft. Juliet Roses, Cappucino Roses, Caramel Carnations other fillers and foliage. 
Approximate Size:  ~ 30cm W x 34cm H
-------------------------------------------------------------
Storage Tip: 
Your bouquet will come wrapped with water. Keep it in a cool room with air conditioning and remember to mist the flowers occasionally to help maintain their freshness. This will extend the bouquet's prime condition.
Fine Print: To ensure that your loved ones get the finest quality flowers, the actual product may differ from pictures depending on the availability of flowers that day. However, please be assured that only the best bouquets are able to get out of our studio. (:
Our prices are inclusive of FREE standard delivery!
Earliest Delivery Timing (SGT)
Mon-Sat
Order by 7.30am, for delivery between 10am-2pm (same day).
Order by 12.20pm, for delivery between 2-6pm (same day)
Order by 3pm, for delivery between 6-10pm (same day)
Sundays
Order by 7.30am, for delivery between 11-3pm (same day)
***No night deliveries on public holidays!***