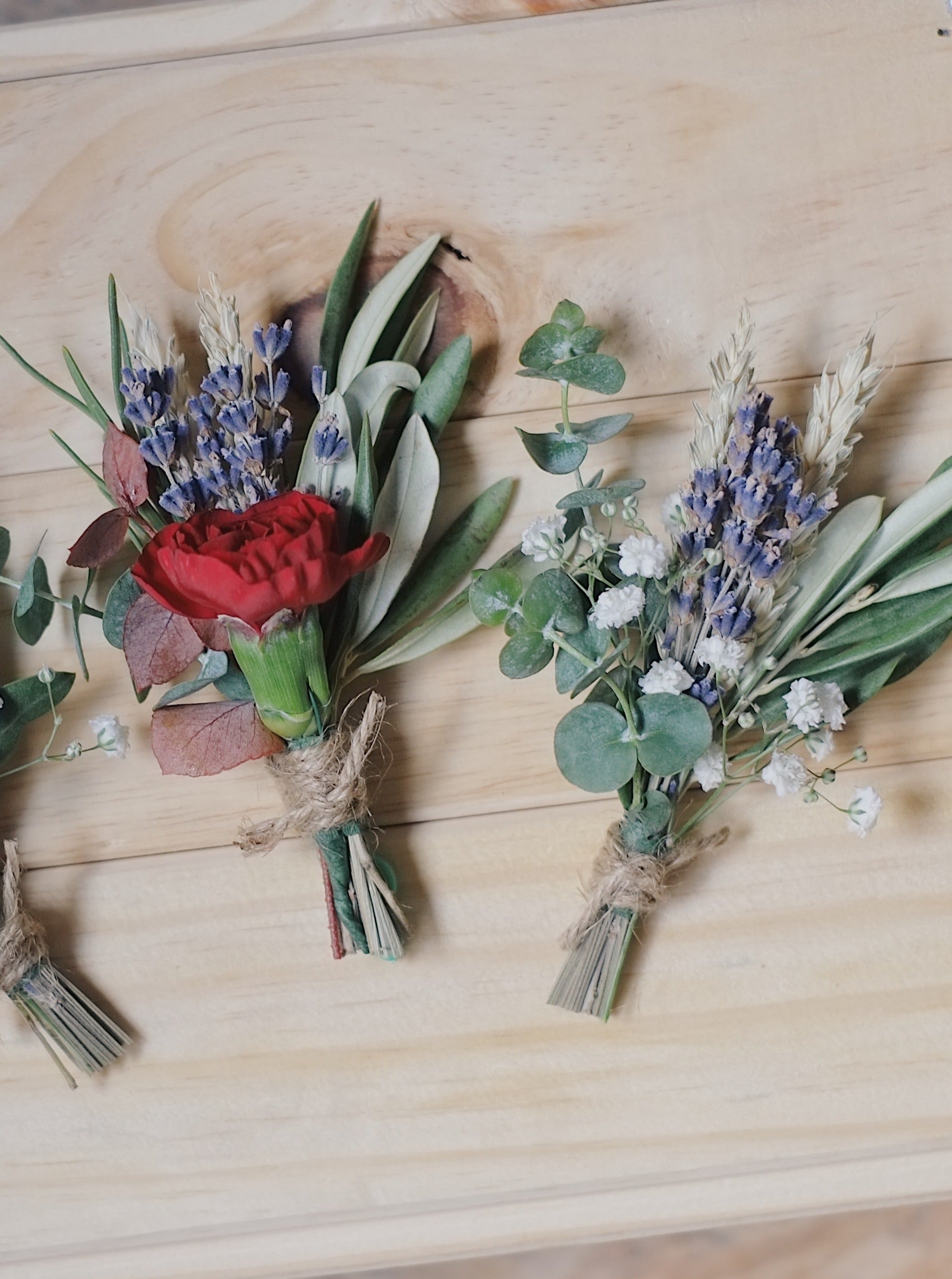 Fresh Boutonnieres/ Wrist Corsages
ORDER 1 DAY IN ADVANCE
Brighten up your special day with these beautiful Boutonnieres/ Wrist Corsages! Perfect for weddings, these delightful accessories are sure to make your occasion feel magical. Plus, you could give your guests a wristful of joy to show your appreciation! (Not to mention a chance to show off their dashing corsages!)
FUN FACT! In the Medieval times, a female admirer would give a knight something to wear into battle, like a scarf or flower as a token of affection. Since the colour of gift was almost always the same colour as what the woman herself wore, the tradition was known as "wearing a lady's colours." By sporting the gift, a knight clearly demonstrated he was being supported in battle by a lady who adored him.
Fine Print: Photos are for reference only, design may vary according to the florist's discretion based on the style and type(s) discussed. 

Our prices are inclusive of FREE standard delivery!
Earliest Delivery Timing (SGT)
Mon-Sat
Order by 7.30am, for delivery between 10am-2pm (same day).
Order by 12.20pm, for delivery between 2-6pm (same day)
Order by 3pm, for delivery between 6-10pm (same day)
Sundays
Order by 7.30am, for delivery between 11-3pm (same day)
***No night deliveries on public holidays!***